---
Tales From The Krug
July 13, 2001
Copyright AA Krug
---
Eight Forties with Boeings

On July 6, 2001 I was called for the P-LINLAU3-05. This train was the remains of the P-MEMSSE1-03 which had derailed on a sunkink in Missouri a couple of days earlier. The P-LINLAU had 8 locos, 7 SD40-2s and an SD45-2. The train was 47 loads, 0 empties, 4592 tons, and 4020 feet. On the head end directly behind the power were 8 Boeing high-wides. While the inbound crew was passing the east end of the yard the train went into emergency. They found air hoses had partially uncoupled several cars back even though they had been previously wired together. After re-coupling the hoses they brought the train down to the depot for our crew change. My conductor walked back to permanently wire the air hoses together to prevent us from having any trouble with them. This picture was taken in front of the Sheridan depot as I wait for my conductor to return to the head end so we can depart. Note the extra width of the Boeing cars.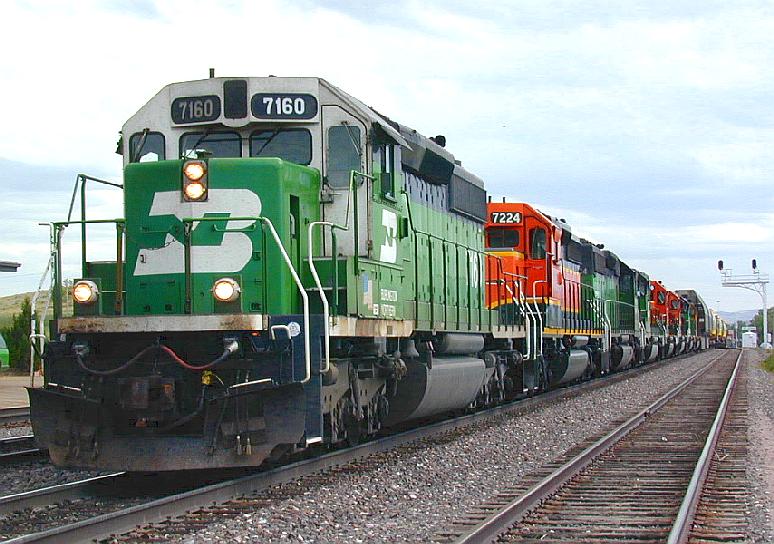 Twenty three miles later I hung out the cab window and looked back at the train to take this shot approaching Parkman, WY.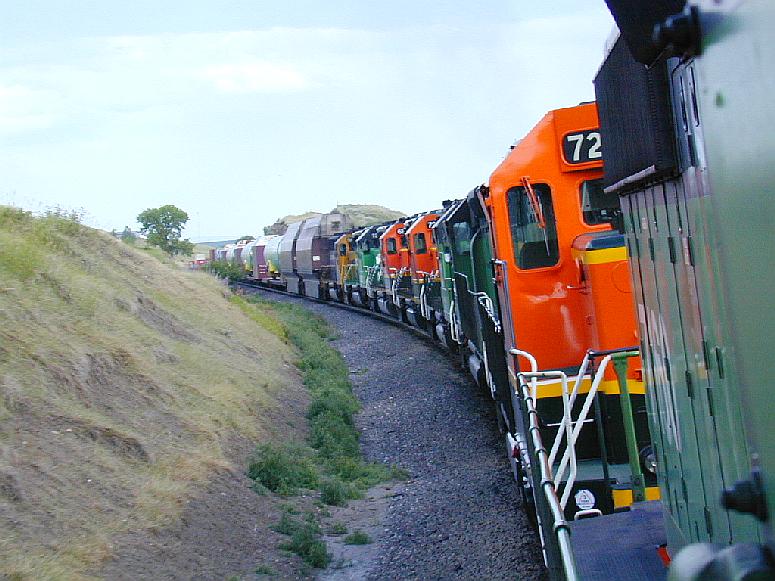 On June 16th the BNSF issued a General Order that modified the placement and handling of high-wide shipments. I discussed this in the Krug Tales of June 23. It required that high-wides be entrained not less than 6 cars nor more than 15 cars from the head end of a train. This week the BNSF issued another General Order modifying the previous one. This week's G.O. returned the Boeing high-wides, only, to the head end of a train. The stop, inspect, and observe instructions remain in effect for the bridge at Lodge Grass, Montana. Here my conductor walks back to inspect the jets before I pull them onto the bridge.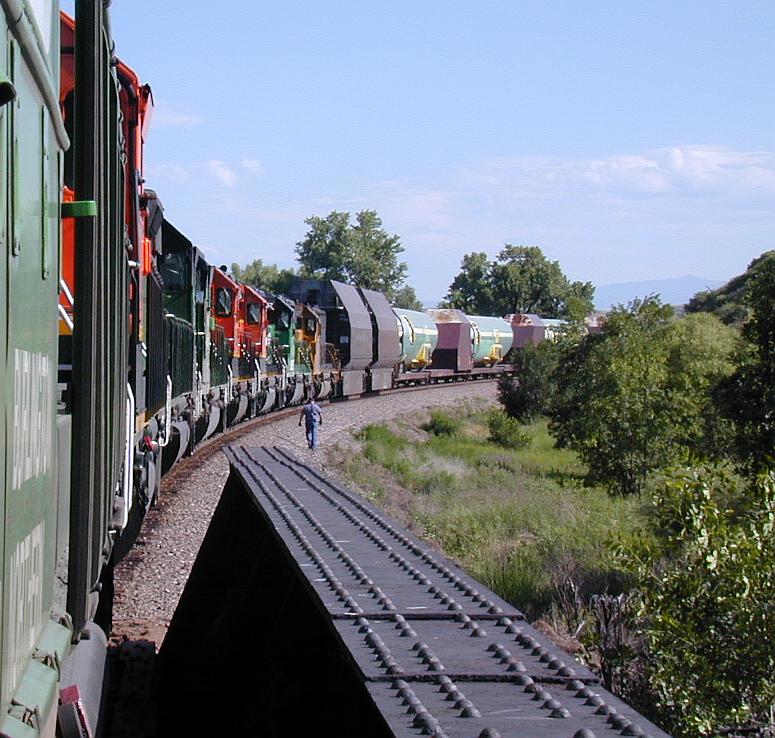 The G.O. also states that I am to observe the high-wides on my side of the train by watching in my rear view mirror as they pass through the bridge. What a farce! Here is the view looking forward into my rear view mirror. I can't even see the rear end of the second unit of the eight locos let alone observe the high-wide cars.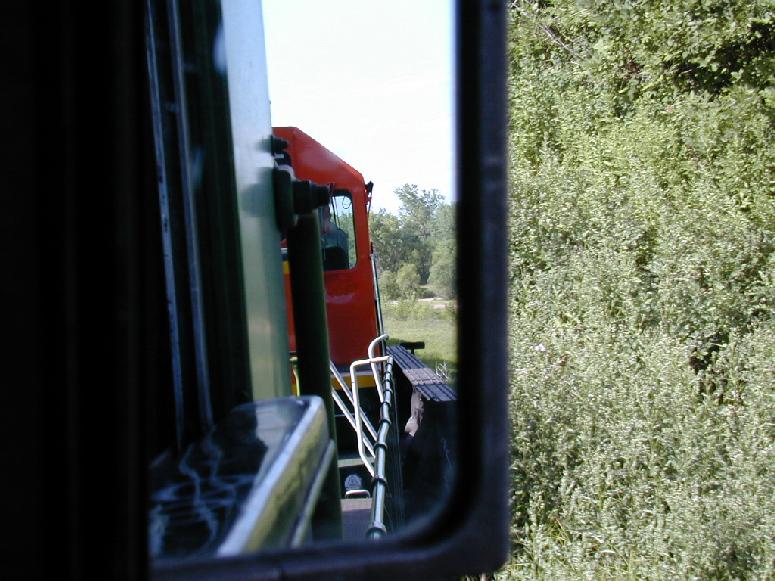 ---
To PAGE 2
---
Train of Visitors




Created 07-09-2001
Updated 07-16-2001