---
Tales From The Krug
Jul 3, 2000
Copyright AA Krug
---
More Meets

The next group of photos are taken on 7-03-00. A westbound coal train on its way to Centralia, WA is taking the siding for me at East Anita. I am on a 110 car grain empty with the BNSF 5488, a 4 week old C44 as my lead unit. Trailing it are the BNSF 8718, a former Santa Fe GP60; and the BNSF 7336, one of the leased SD40s of Canadian heritage. Stopped behind me there is a coal empty. The coal train heading in has two SD70MACs on the point and a 3rd one shoving on the rear as DP.
First is a shot of the coal train's head end.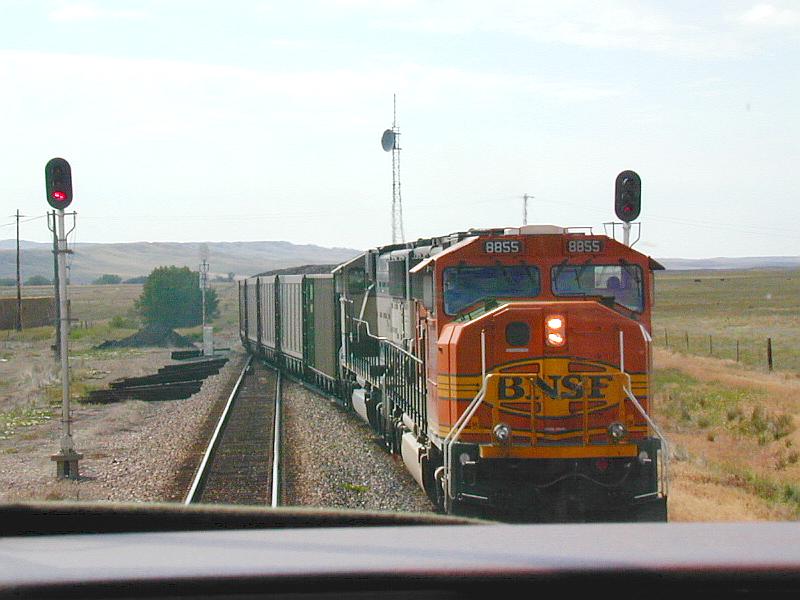 Next the DP comes into the siding..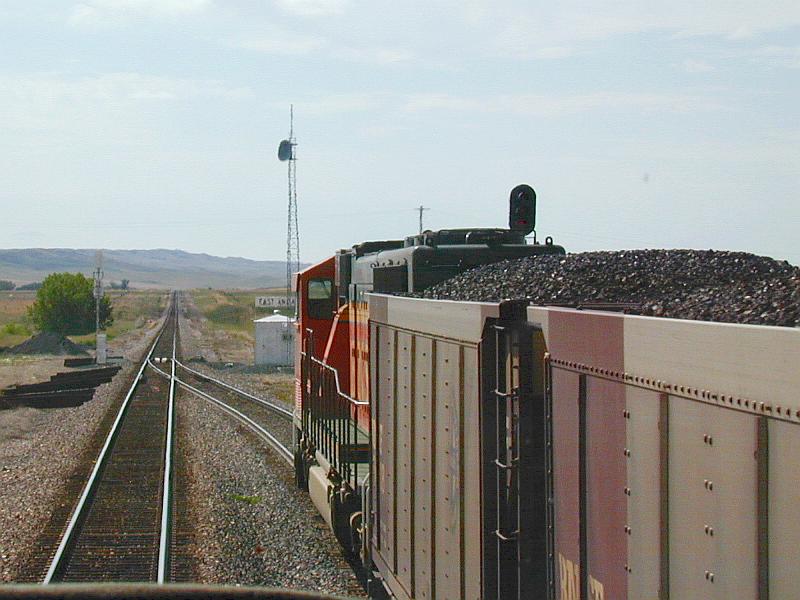 The third is looking back along my train and shows the DPU after it has passed my lead unit.

Still on the same grain empty but 55 miles farther east at Benteen, the P-KCMSSE takes the hole for my train and the coal empty behind me.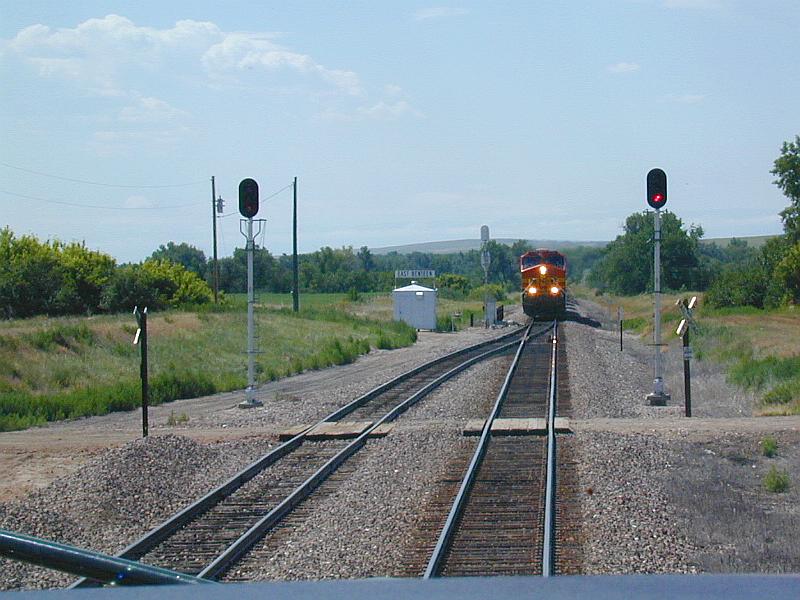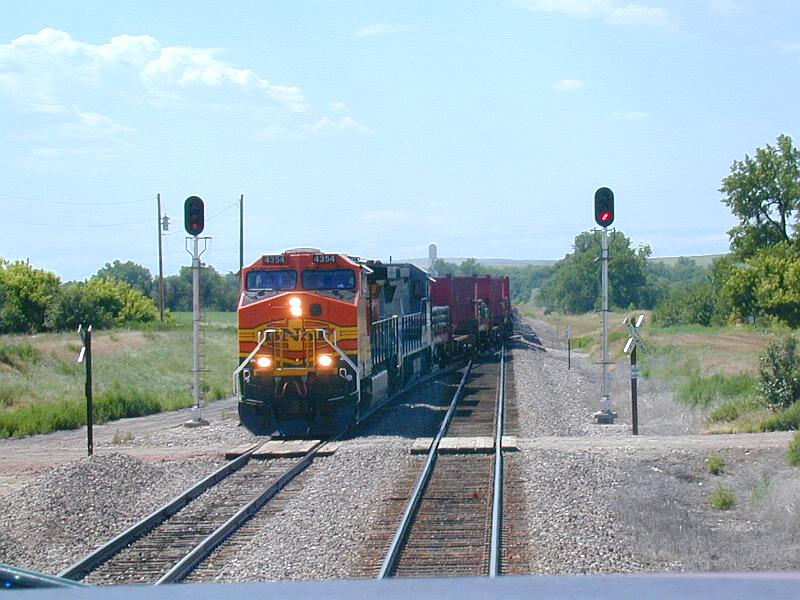 to PAGE 3
---
---