---
Tales From The Krug
Jul 3, 2000
Copyright AA Krug
---
Even More Meets

Finally this week is a meet between my grain empty and another loaded coal train. This time at Parkman and I am in the hole. The coal empty is still on my tail and he is stopped on the main behind me at the west switch.
The first two pics are the approaching coal train with sand dust flying. Much of that cloud is traction motor smoke coming from the 3rd unit. The tired SD40-2 is about reaching its limits coming up the hill at 9 mph in the company of SD70MACs.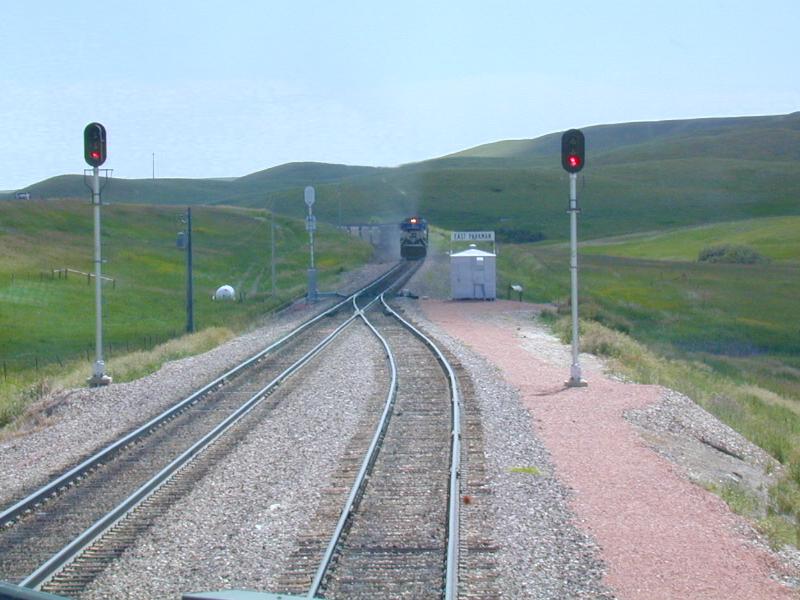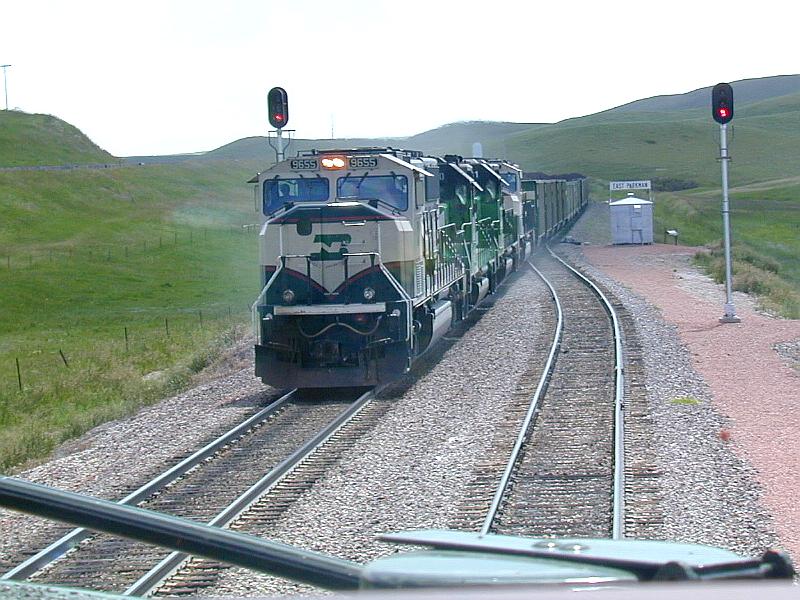 The last 3 photos are of the helpers on the rear end of the coal train shown above.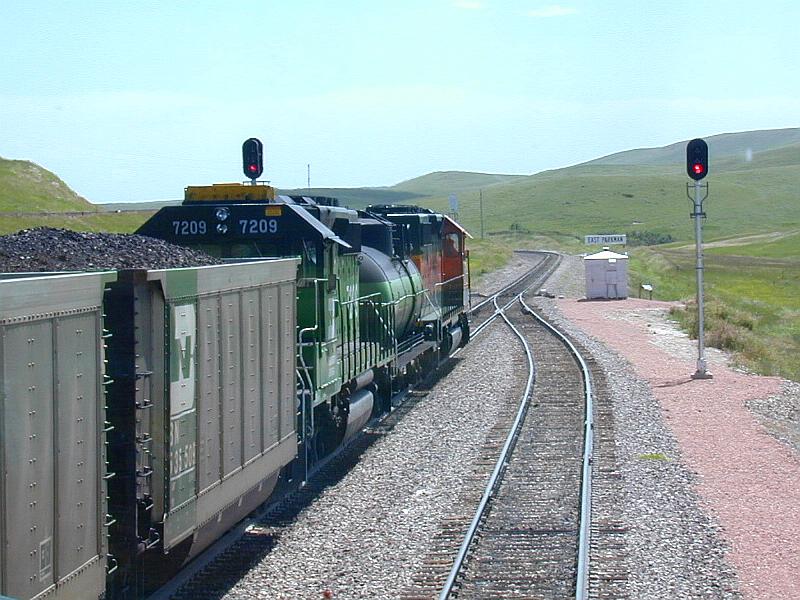 Helpers stopped on rear of coal train ready to cut off. They have a clear signal to return down the hill to Sheridan ahead of me.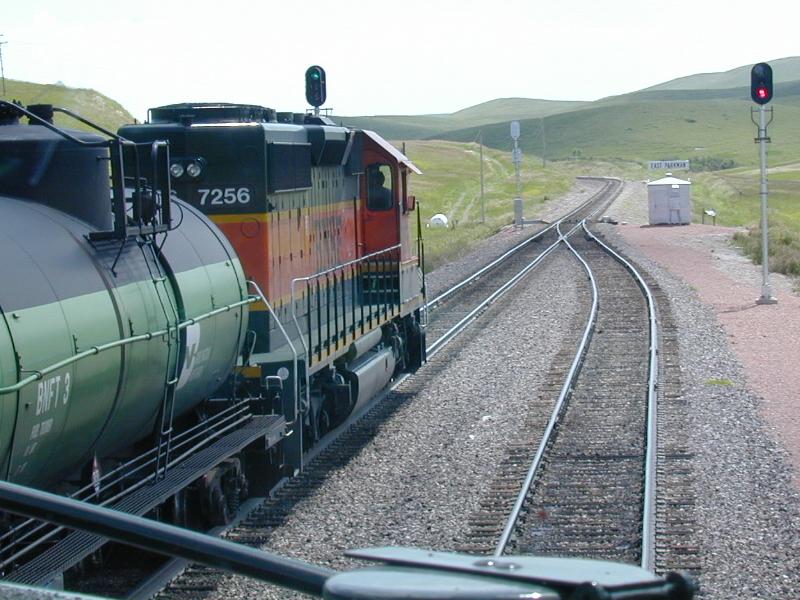 Light helpers departing East Parkman. Note that the 7209 is one of the few BN SD40-2s specially equipped with airconditioning for the Sheridan helper service.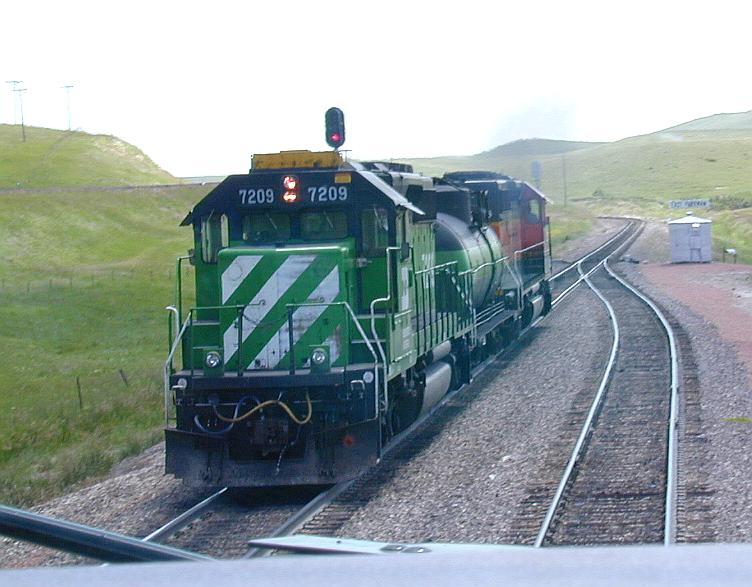 Return to page 1 of this series
---
---