---
Tales From The Krug
September 1, 2001
Copyright AA Krug
---
Headin' In

Taking the hole at West Huntley, Montana on the MRL. The signal is Diverging Approach indicating we will diverge here and must be prepared to stop at the next signal. It is 6:30 pm June 7, 2001 and I am on the M-BILDEN with BN 6796 and BN 7004 pulling 69 cars. On the left is the Yellowstone River. On the right is the Huntley Project irrigation canal. The canal goes through a quarter mile long tunnel through the bluff seen behind the signal. The Huntley Project is a Depression era CCC (Civilian Conservation Corps.) project.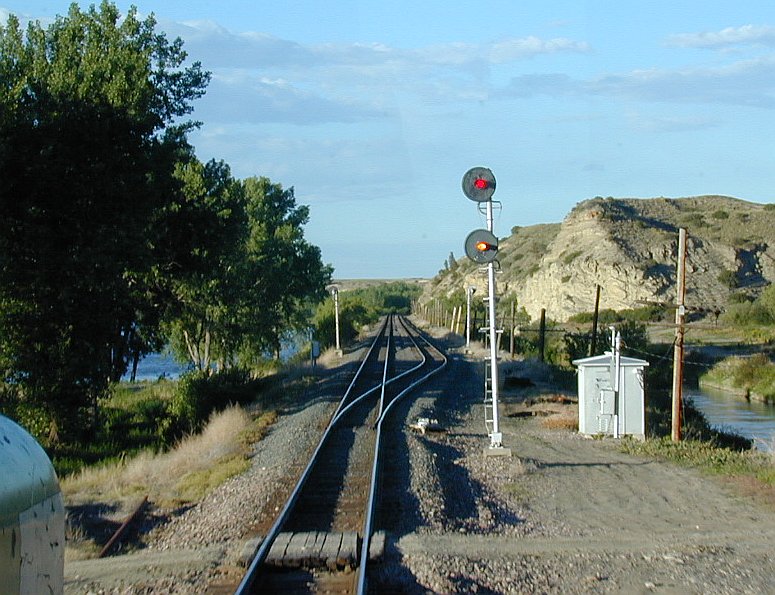 Sunrise Meet

Just seconds after a summer sunrise on June 7, 2001 an eastbound P train takes the hole for us at West Anita. We are on the H-KCKPAS and have just finished setting out SD70MAC BNSF 9877 on the back track off of the Anita siding. The MAC was added east of Sheridan some place to help get our 8600 tons over the road and it had to be returned. Another eastbound will pick it up later. Our lead unit is now SD40-2 BNSF 6353, obviously of ATSF descent. Trailing it are SD40s BN 7057, BNSF 8056, and 115 freight cars weighing 8544 tons and stretching 7760 feet long.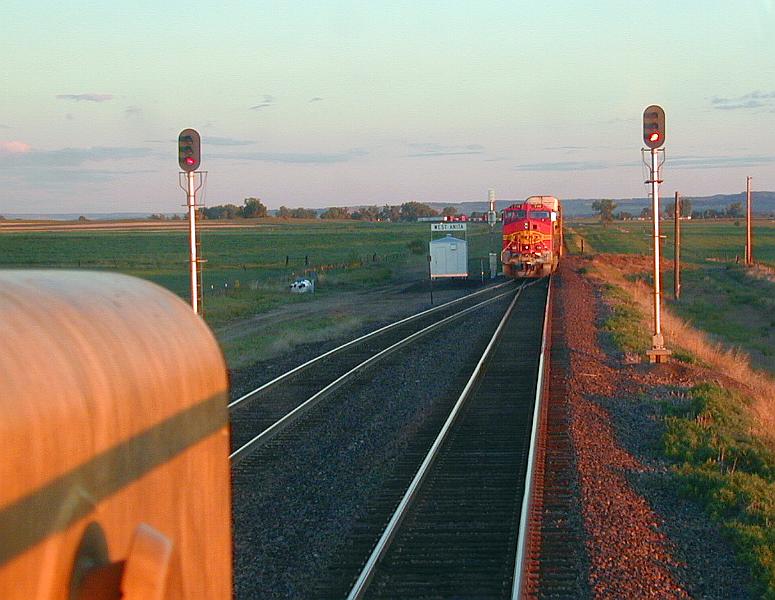 Shadow and Mirror

While cruising at 50 mph through the bluffs the low evening sun casts a shadow of BN 6796 on the rock wall. In the mirror is BN 7004.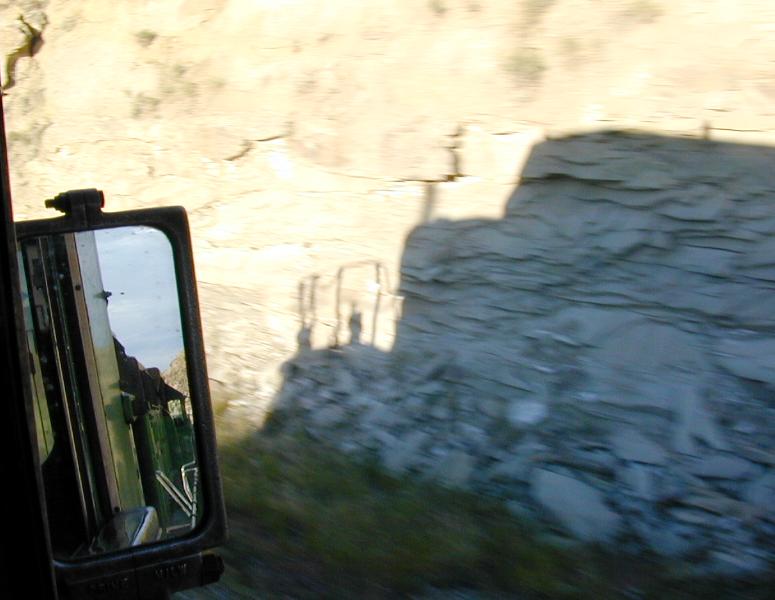 Anita Again

This time we are eastbound and approaching West Anita at 60 mph. No stopping here this evening. The westbound MAC powered coal train is in the clear and we have a high green signal towards home. It is a perfect summer evening.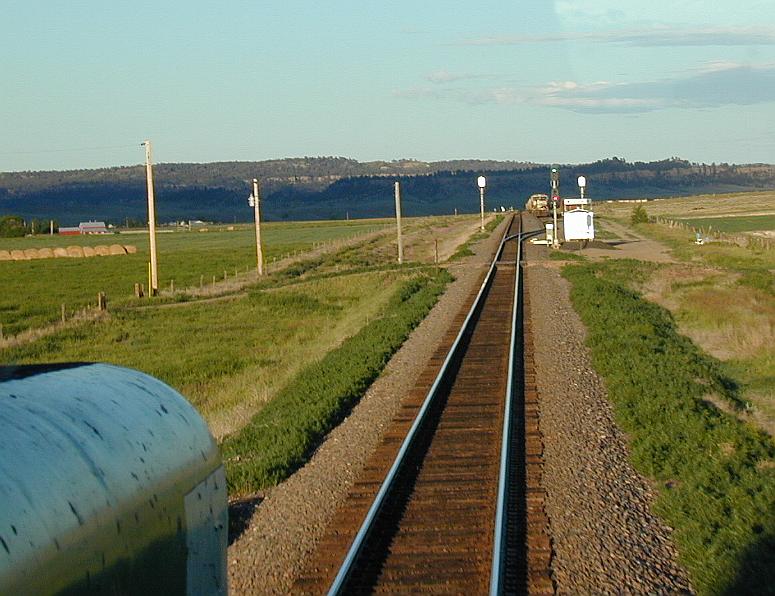 ---
Train of Visitors





Created 08-28-2001
Updated 08-28-2001