---
Tales From The Krug
May 5, 2001
Copyright AA Krug
---
Man, That hurts

On April 18, 2001 I was on the CEC coal empties running from Laurel to Sheridan. I had the BNSF's only 3 C44ACs, 5600-5601-5602, in that order. I was leading a fleet of four trains. I love to be the leader. At Dunmore the dispatcher put me in the hole and ran three trains around me. Man I got hammered. Those of you on my private list know the whole story as it was the subject of a Krug Tale. The following pictures show the parade that passed me by.
Wham One. The first to smoke me was the P-SSEMEM with a B40 and a GP60B.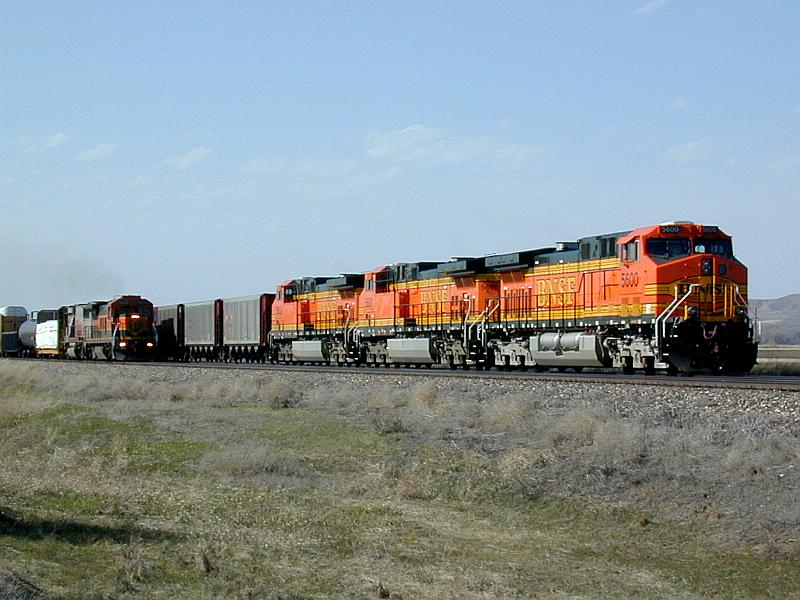 Wham Two. Next came the V-PTLCHC.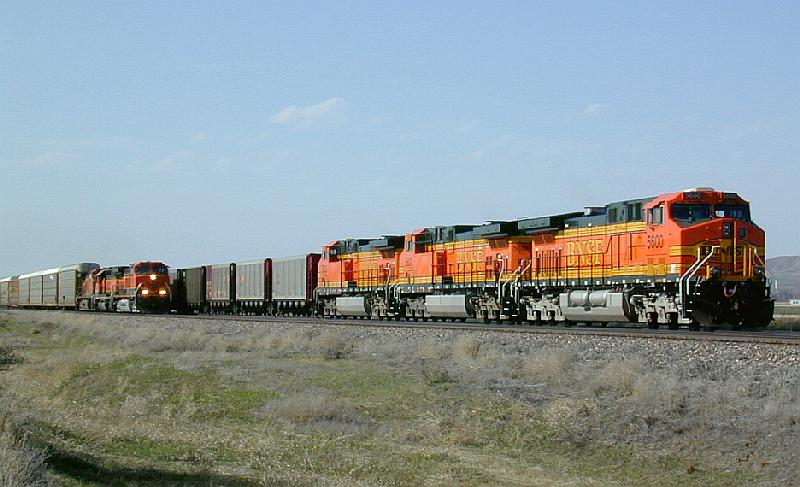 Wham Three. Finally I get passed by the lowly and under powered local. The M-BILDEN with a GP40 (or was it a GP50?) and an LMX B39.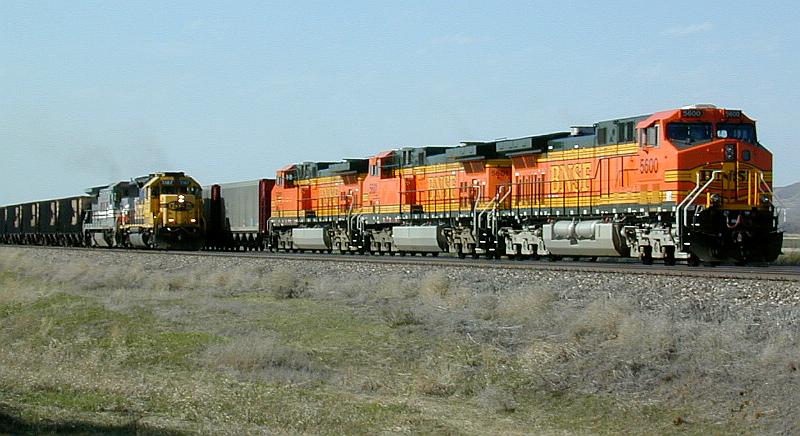 Don't you just hate it when that happens?
---
Distant Signals

GCOR Definition of a Distant Signal:


A fixed signal outside a block system that governs the approach to a block signal, interlocking signal, or switch point indicator. A distant signal does not indicate conditions that affect track use between the distant signal and block or interlocking signals or between the distant signal and the switch point indicator. A distant signal is identified by the letter D.

Distant signals are used in dark, unsignalled, territory to warn that you are approaching a signal. Some are connected to that signal and show you whether it will be displaying a proceed indication or a stop indication. But many are simply used as warning devices and permanently display an Approach indication. Such is the case with the two Distant Signals governing approaches to Laurel Yard from two dark TWC lines. Note the "D" sign on the masts.

This signal is located on the BNSF's former CB&Q Casper-Greybull-Laurel line. It governs the approach to Laurel NX at the west end of Laurel Yard. It is permanently fixed in the Approach state. The grain cars in the background are on the MRL's Livingston_Laurel main.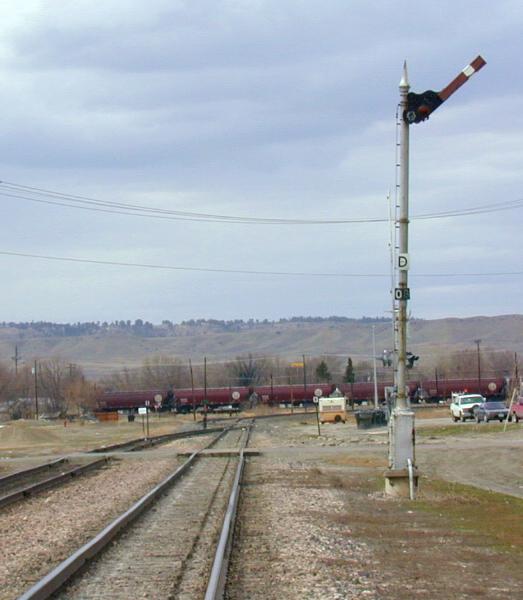 The following photo shows the Distant Signal located on the BNSF's former GN line from Great Falls to Laurel. It governs the approach to Mossmain at the east end of Laurel Yard. This signal was a semaphore also until a couple of years ago.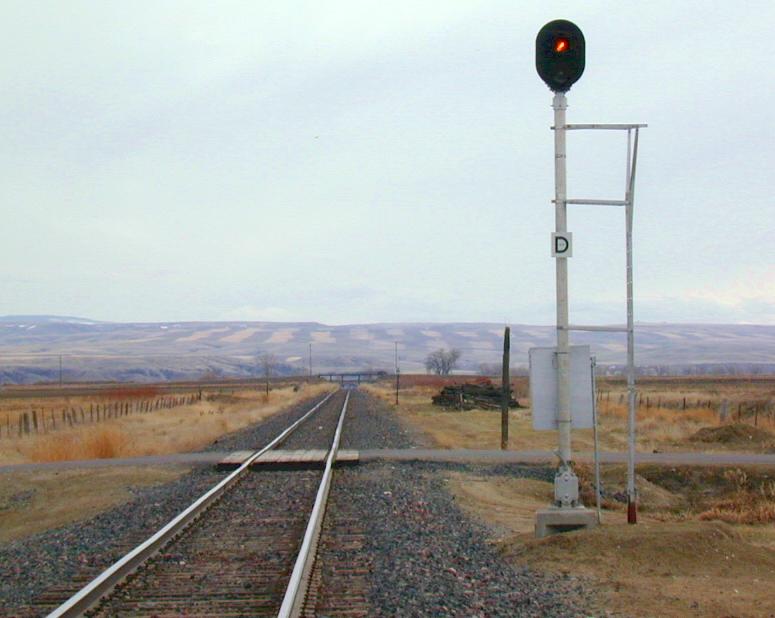 ---
Train of Visitors




Created 05-05-2001
Updated 10-21-2001