---
Tales From The Krug
January 20, 2001
Copyright AA Krug
---
Laurel Yard

A light snow is falling as I enter Laurel yard on a Portland bound coal train. I have pulled through the Shilo-Mossmain CTC complex, crossing over from the westward main to the switching lead for the westbound yard. Our instructions from the yardmaster are to yard our westbound coal train in eastbound track 5. We are waiting for the bottom-of-the-eastbound yard engine to finish doubling a cut of Boeing cars onto a train before we can crossover to his eastbound lead. The two tracks at the far right are the former Eastward and Westward mains. They are now just two more yard tracks, westbound yard tracks 14 & 15. The two crossover switches in front of us are electrically operated. You push a button at either switch and both of them throw simultaneously.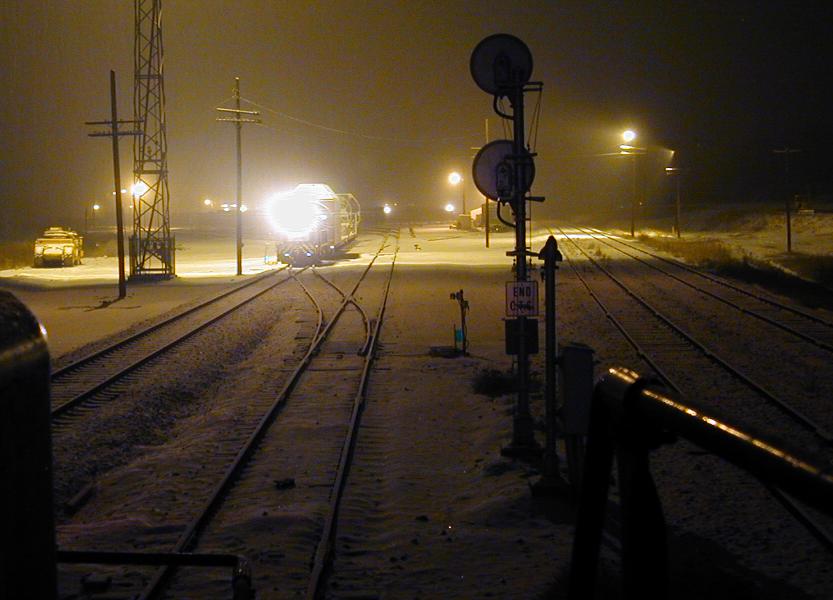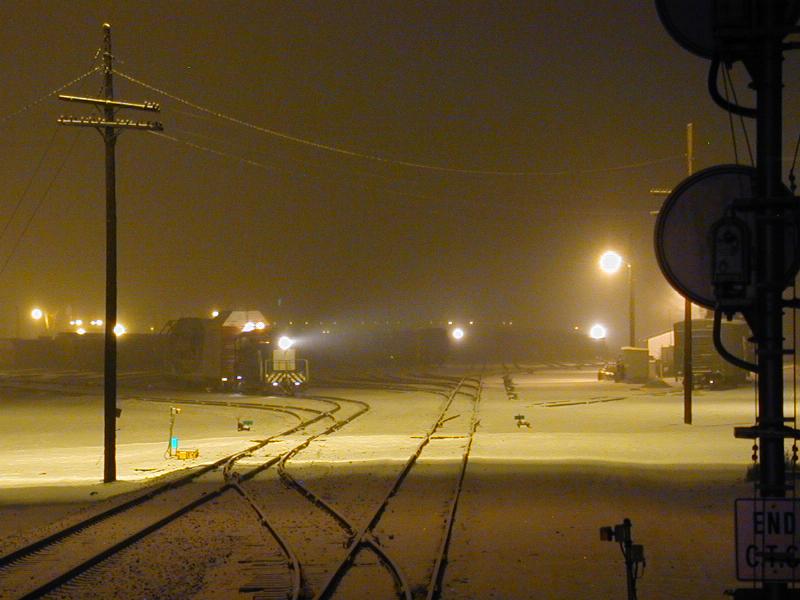 Coal Empties

I got called for an empty Centralia coal train for noon on Jan 16, 2001. It only had two SD70MACs instead of the normal 3 or 4. When we got on it at the Shilo Wye I found that the 2nd unit was dead and drained. It had experienced a Crankcase Over Pressure shut down. By the rules train crews are not allowed to re-start diesels after that because of the danger of a massive crankcase explosion resulting in injuries. So the inbound crew had left it dead and drained the cooling system to prevent it freezing in the minus 2 degree weather. Unfortunately they apparently neglected to tell anyone about that little item. That left me with only one operating unit. We told the MRL dispatcher about it as soon as we got on and then told our BNSF dispatcher about it as soon as I could. There were no other units available so we had to make the entire run home with one pony. What a dog.
Rounding a curve near Corinth, Montana at MP 806 in the Fly Creek valley.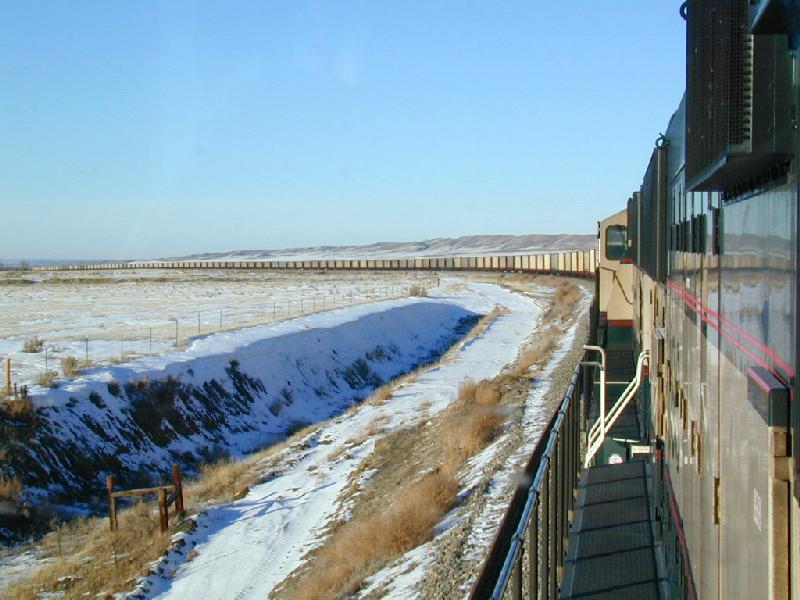 I snapped these pics just seconds before sunset while stopped at East Rowley waiting on a clay train and the "Kick-Pass".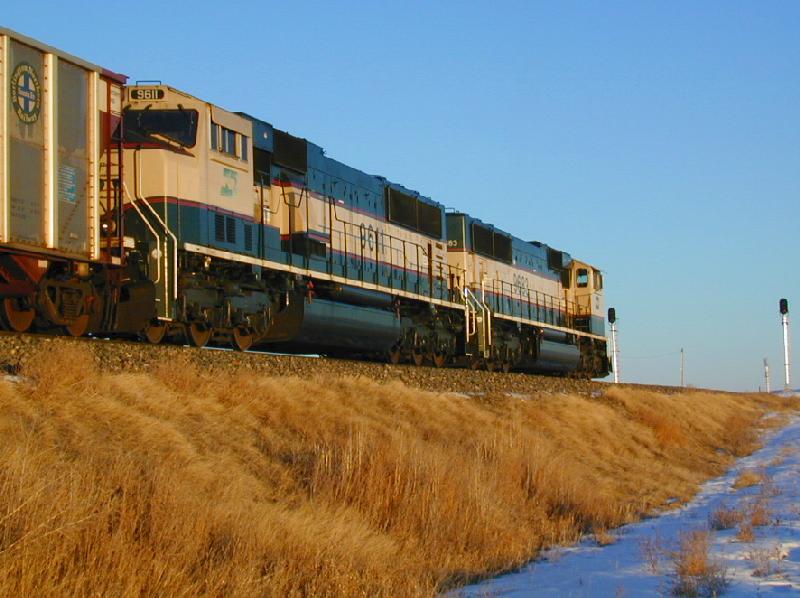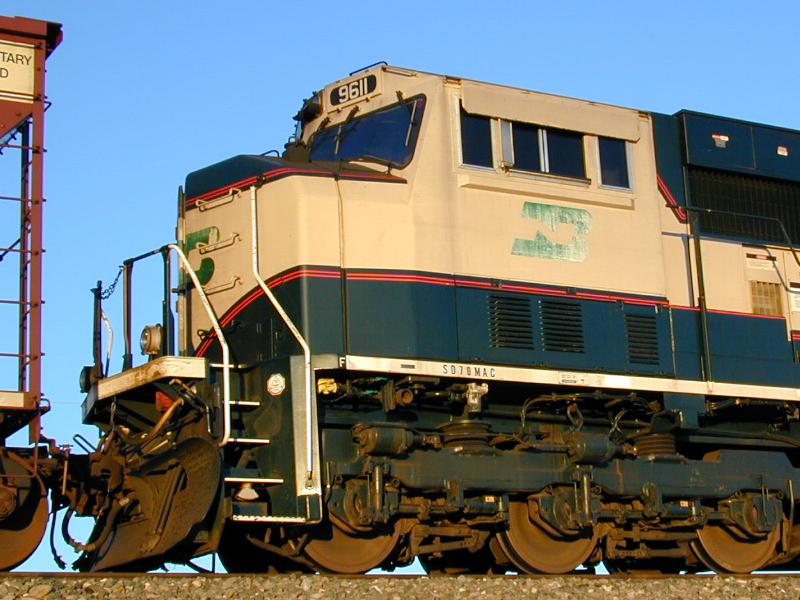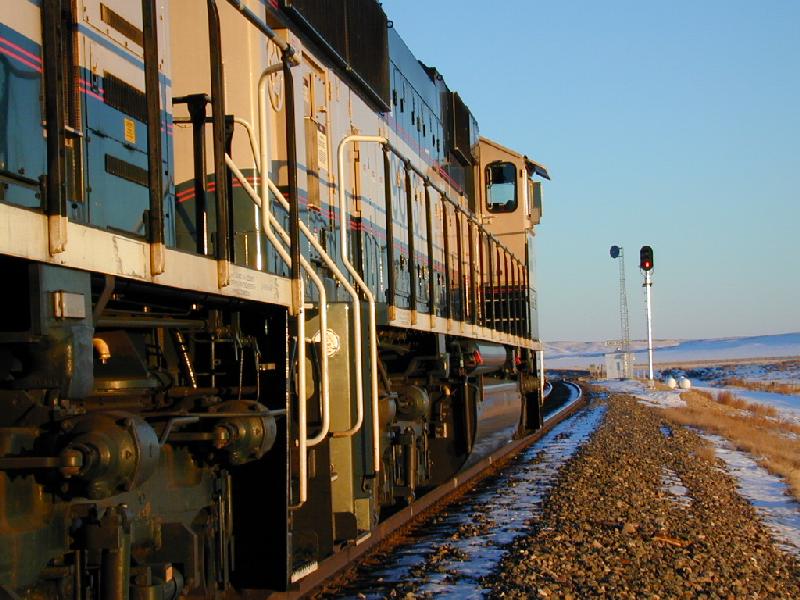 Cabooses

For those of you too young to know what a caboose was, here are a pair at Laurel yard in January, 2001.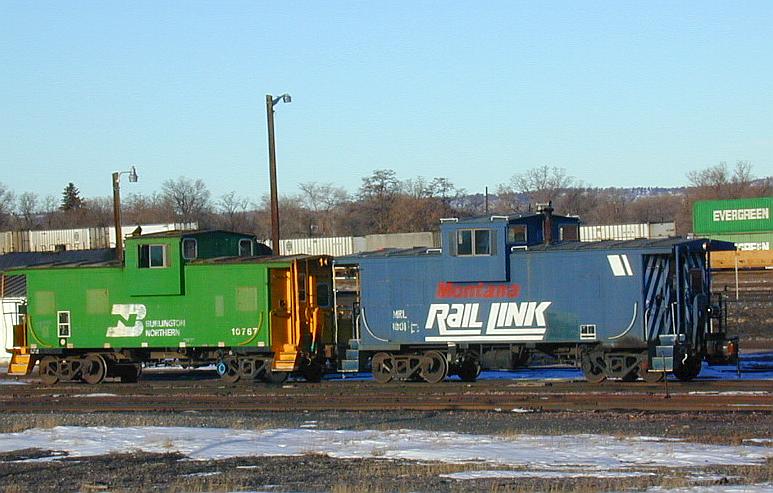 ---

Train of Visitors


Created 01-20-2001
Updated 10-21-2001