---
Tales From The Krug
Nov 4, 2000
Copyright AA Krug
---
Sheridan Yard

Here is a picture of the east end of Sheridan yard. I am working on the BNSF 3548 SW12 yard engine on track 4. Tracks 1,2 & 3 out of site to the left of the picture are full of trains. More trains and some of the power from those trains are doubled into tracks 5, 10, and 11. The two nose striped SD40s are helper sets on the roudhouse tracks. The other SD40 with the fuel tenders is on the "Curve track" that is one of 3 leads to the turntable. In the distance between the fuel tenders and the tree you can see an SD70MAC (one of 4 this day) sitting on the "sand track", another of the 3 turntable leads.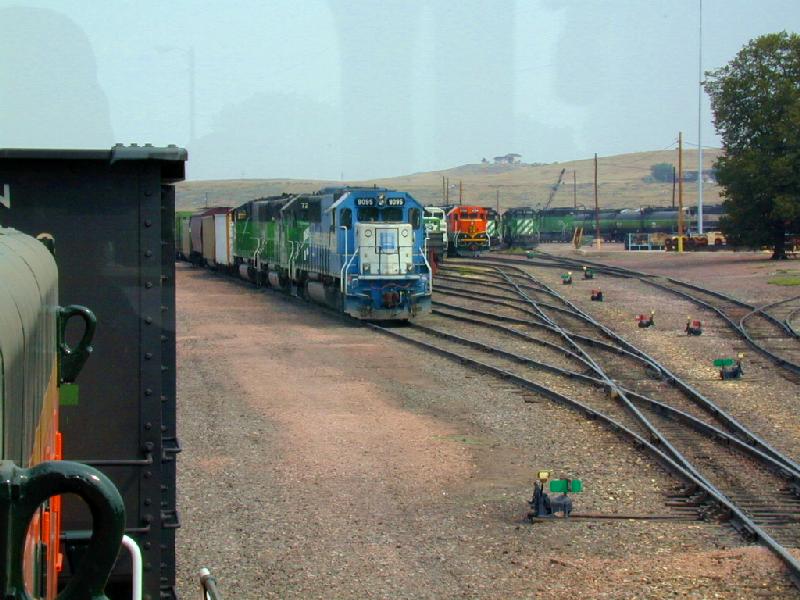 The switch in the center along the far right edge of the photo above leads to the rip track and also to "Twenty Stall". Twenty stall passed through the roundhouse and to the turntable. It is the 3rd remaining lead to the turntable. The rhse building itself was torn down in the early 1980s. The next pic is aboard SW15 3451 approaching 20 stall and the turntable. The concrete ahead is the floor of the old 24 stall roundhouse. The brown block building behind the TT is the old locker room for the roundhouse forces and the roundhouse foreman's office. It is now where the helper crews, yard crew, and sectionmen go to work. The large green building behind it is the former carshop.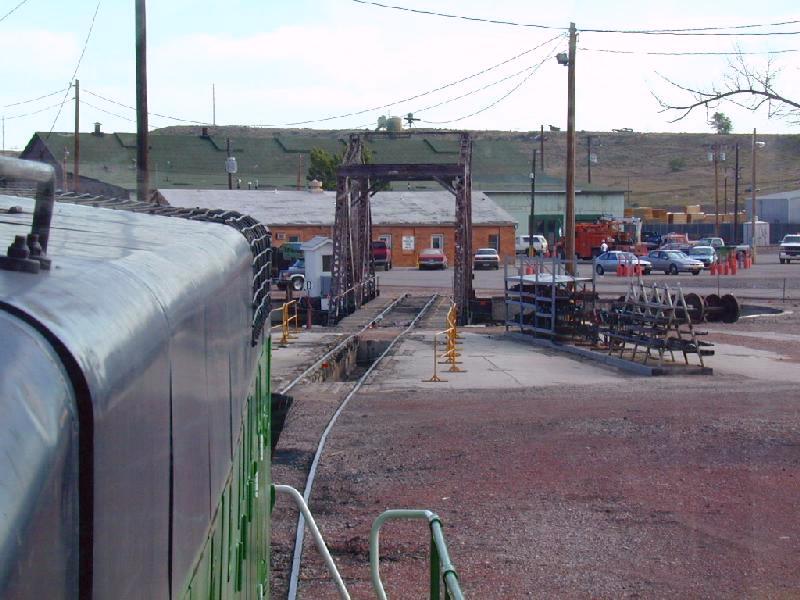 Loco wheel/axle/gear sets at the Sheridan roundhouse.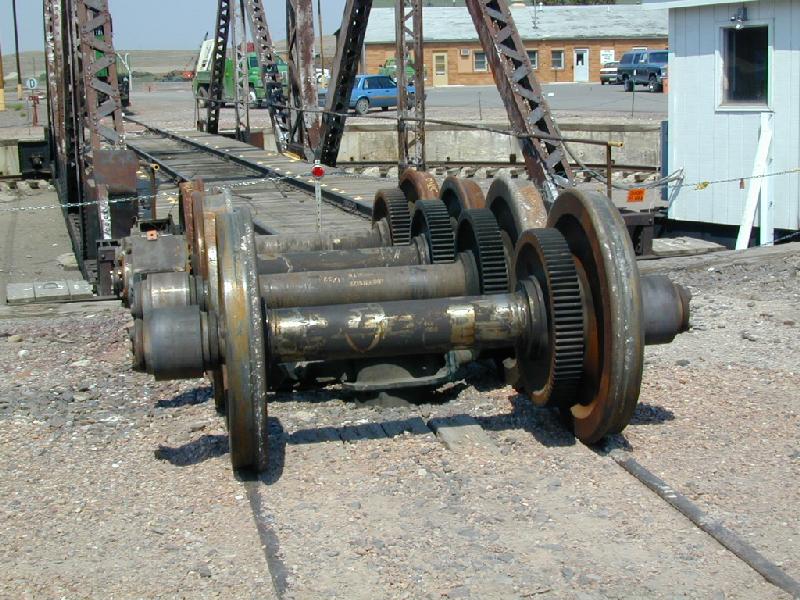 New and used wheel/axle sets at Sheridan roundhouse.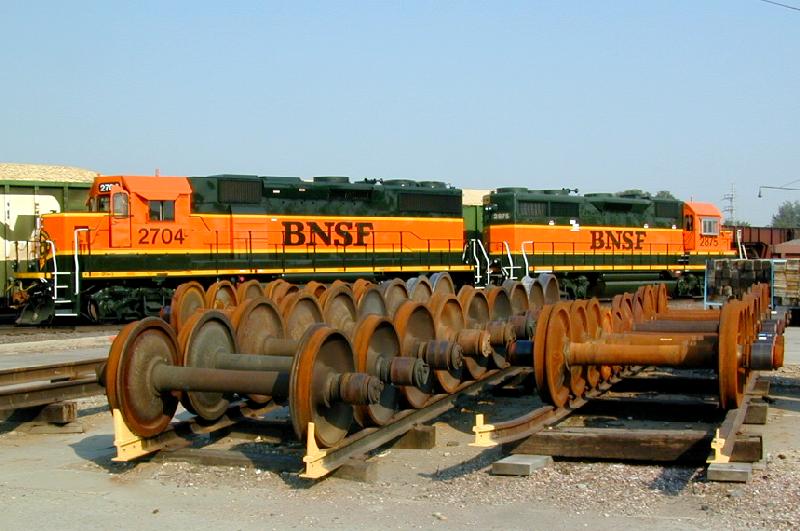 Hotbox! Note the burned off (melted) bearing on the axle of the center wheelset.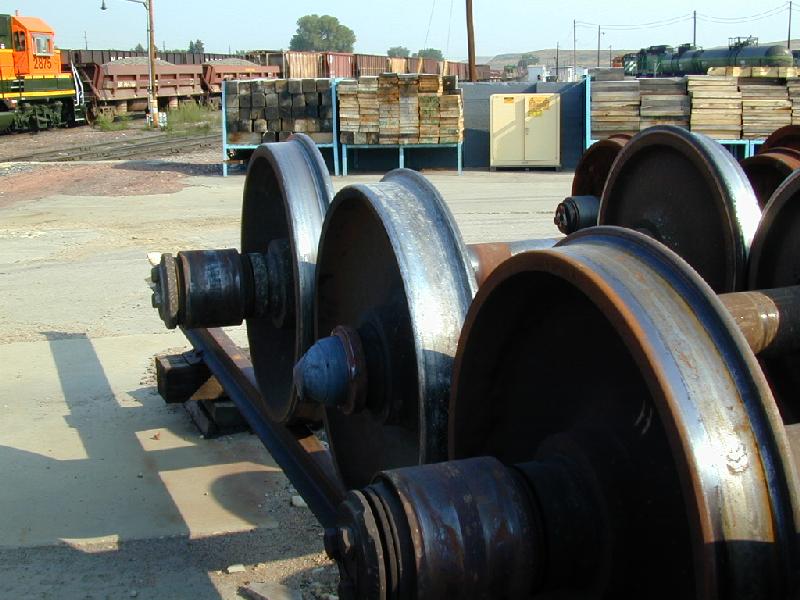 Return to page 1
Created 11-04-2000
Updated 10-21-2001