---
Tales From The Krug
Oct 19, 2000
Copyright AA Krug
---
The Begining, Middle, and End

The Begining.
A DM&E clay empty (bentonite) is on the Sheridan CTC siding changing crews before continuing on its way east towards Crawford, Nebraska where it will return to DM&E home rails. Its single EMD(OWY) SD60 gives that train 1.7 horsepower per ton which is more than the measley 1.5 HPT that I have with my two SD60s even though our train is scheduled for 2 HPT. I am on the P-KCMSSE intermodal about to depart #2 track at Sheridan, WY for Laurel, MT. It is 7:25 am on October 18, 2000. I have EMD(OWY) 9072 leading BN 9217 with 72 loads, no empties, 4926 tons, and 6803 feet. It will be 16 mph at best up Parkman Hill but once over the top should be a good 60 mph run. My conductor is lining the number 1-2 switch for us and we have a green CTC signal to depart and another green signal on the mainline at the far end of the siding.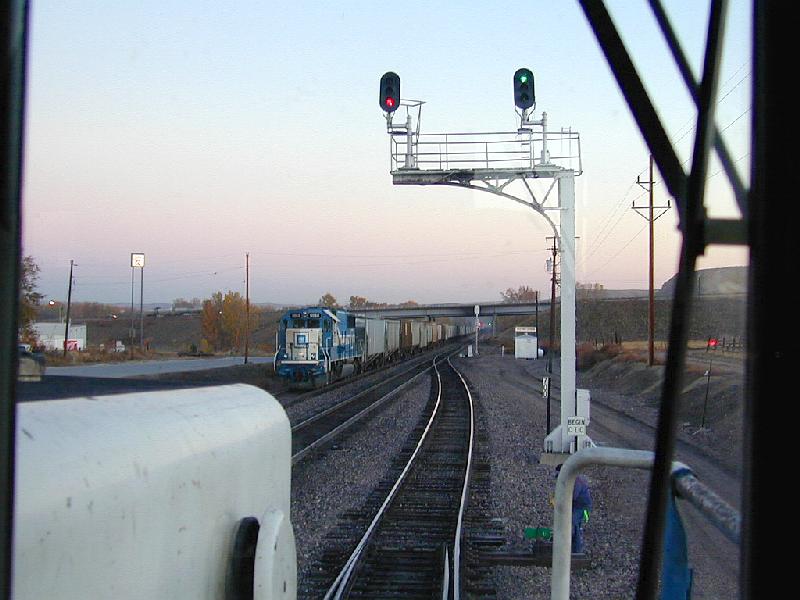 The Middle.
West of Parkman I got her up to 60 mph alright but only for a couple of miles. The second intermediate was flashing yellow. I had to stop on the main at Aberdeen,MT to wait for a coal empty to get in the clear. Here is a shot looking over the roof of our lead SD60 back along our train.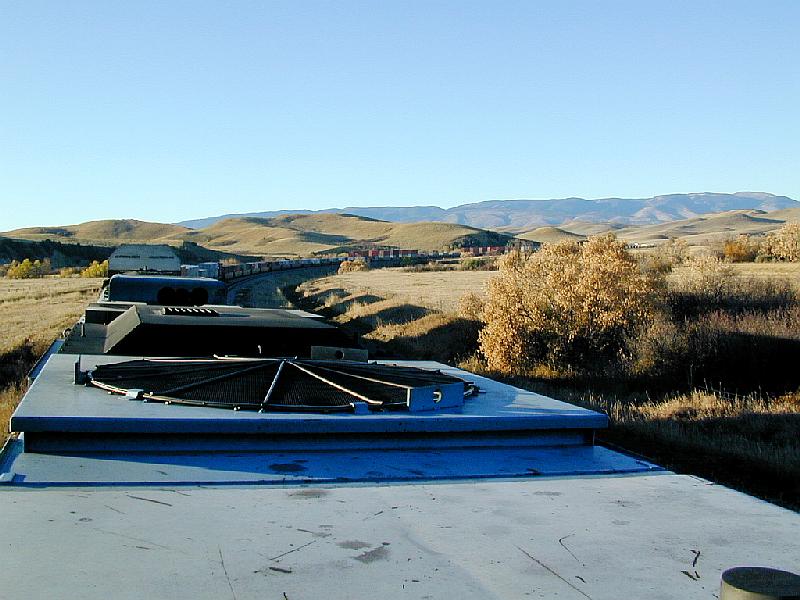 The 6800 ft train curves first to the right along the siding then straightens out over the east switch and finally curves to the left to dissappear behind the hill.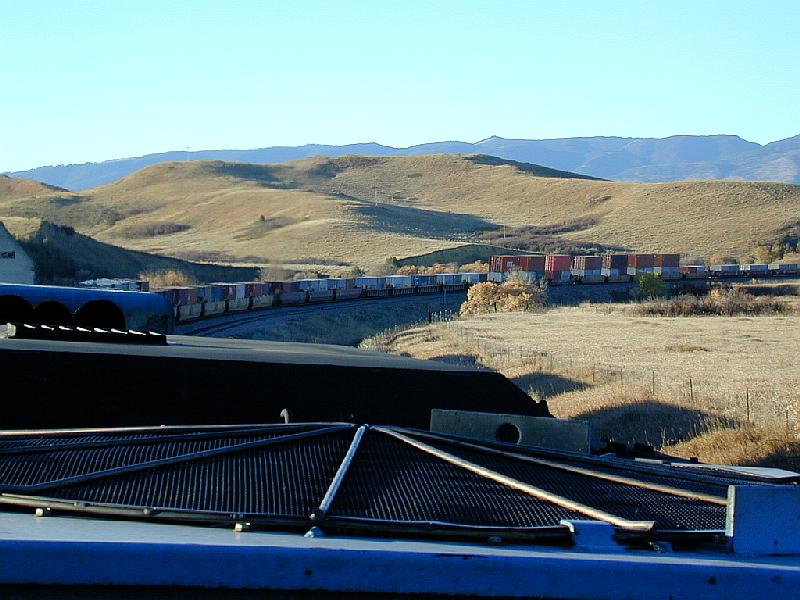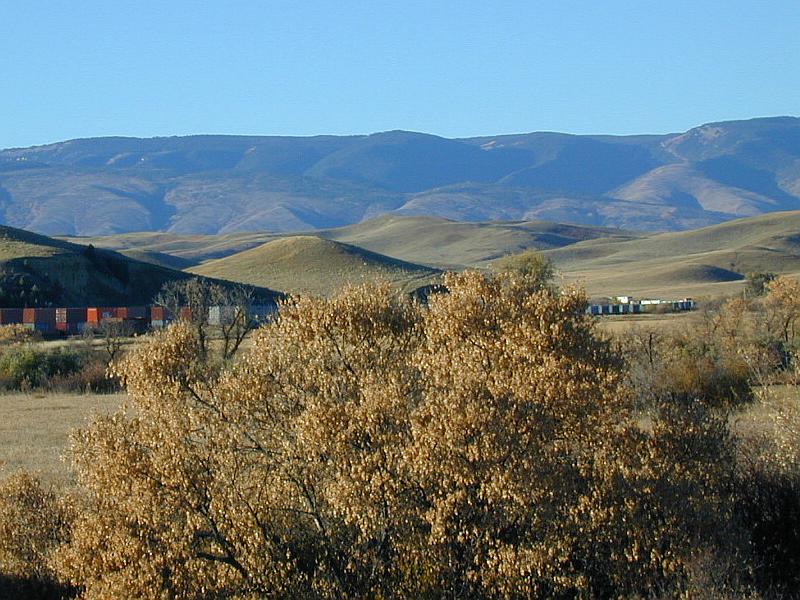 The End.
A half mile short of Laurel Yard I am stopped at Shilo waiting for a rail grinder train to clear. I was held here 20 minutes while the grinder came out of the yard (just beyond the overpass), cleared the CTC control point, and was lined across in front of me. The grinder now has a "Low Lunar" Restricting signal to start westbound from the eastward main to cross my westward main then onto the east leg of the wye and onto the BNSF's unsignalled Great Falls line. The Beartooth Mountains are in the distance beyond Laurel yard.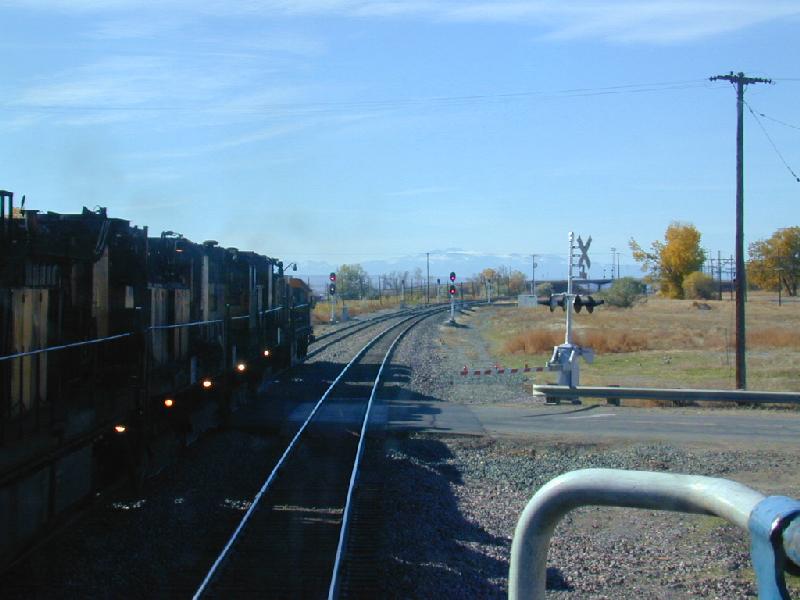 ---
To PAGE 2
Created 10-18-2000
Updated 10-20-2001