---
Tales From The Krug
May 27, 2000
Copyright AA Krug
---
Cab Views from a CSX

The next group of photos are taken on 5/27/00 on the eastbound P-PTLKCM. The power is a CSXT 7519, a C40-8 if I recall correctly?, and the EMD(OWY) 9044 an SD60. The train is 52 loads, 18 empties, 4979 tons, and 5555 feet.
The first shot is of a meet at Anita, MT. I am in the hole as a coal train approaches on the east switch.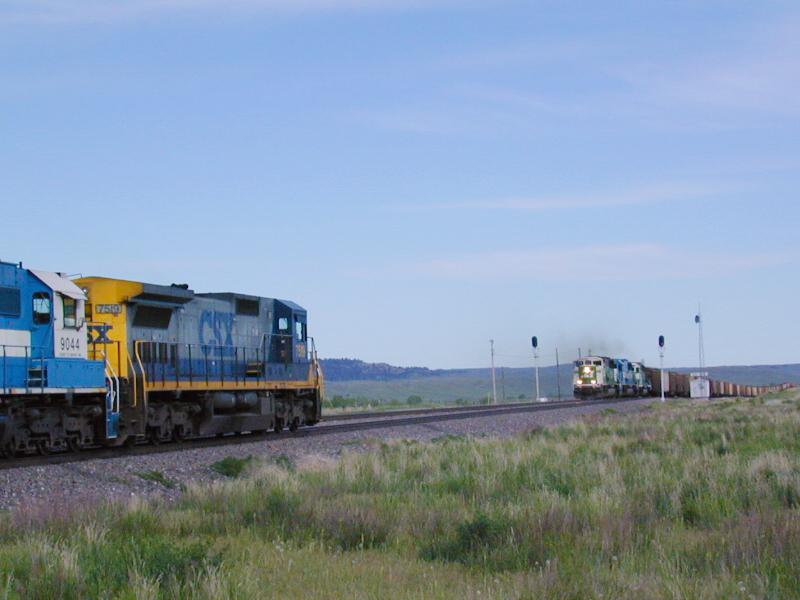 The rest of this group are just pictures of the track from the cab at various points along my run.
This second photo is at MP 757 and shows one of the 4 through truss bridges that carry the RR over the Little Bighorn River. I wanted to get the high snow capped mountains framed in the bridge. They were brilliantly lit by the evening sun but didn't turn out too well. Apparently I needed an ultraviolet filter. You can make them out in the far distance behind the bridge but just barely. I took a series of pics here in a few seconds. Unfortunately the one that had the mountains perfectly framed in the bridge was blurred. A green block signal shines on the left in the distance where the track goes over a knob.

A curve at MP 740 and the front range of the Bighorns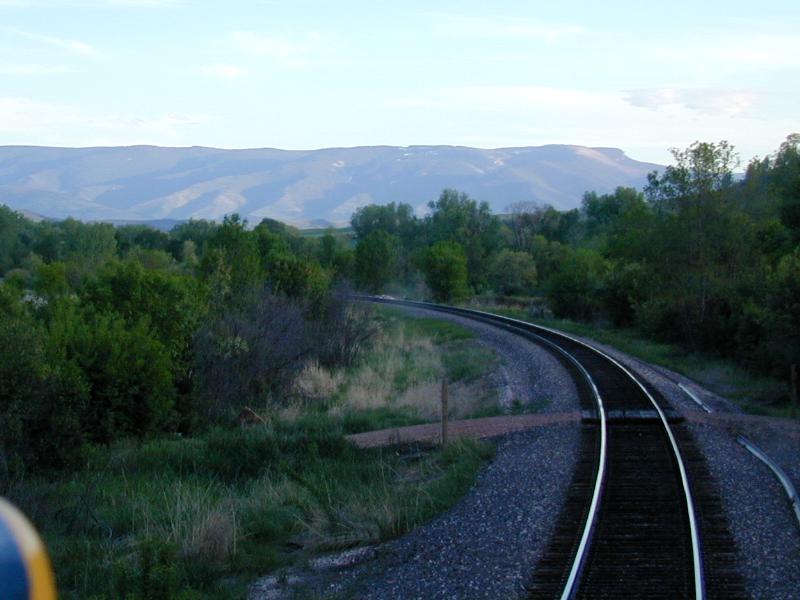 This photo is of the 45 mph curve just east of Aberdeen, MT at MP 730. While we are going up hill here, can you imagine going the other way coming down Parkman Hill with a 16,000 ton coal train and running on a red intermediate signal. Restricted speed says Be prepared to stop within one half your range of vision and not exceeding 20 mph". How fast would Restricted Speed be at this location?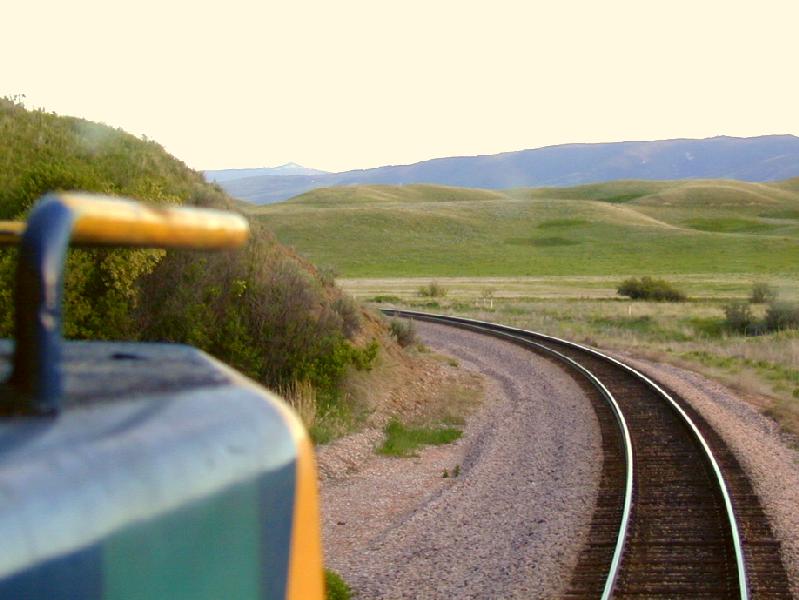 The last of the cab shots from the CSX unit is at the top of Parkman Hill at MP 724.5. The old overpass is actually made of RR rail bent and welded together.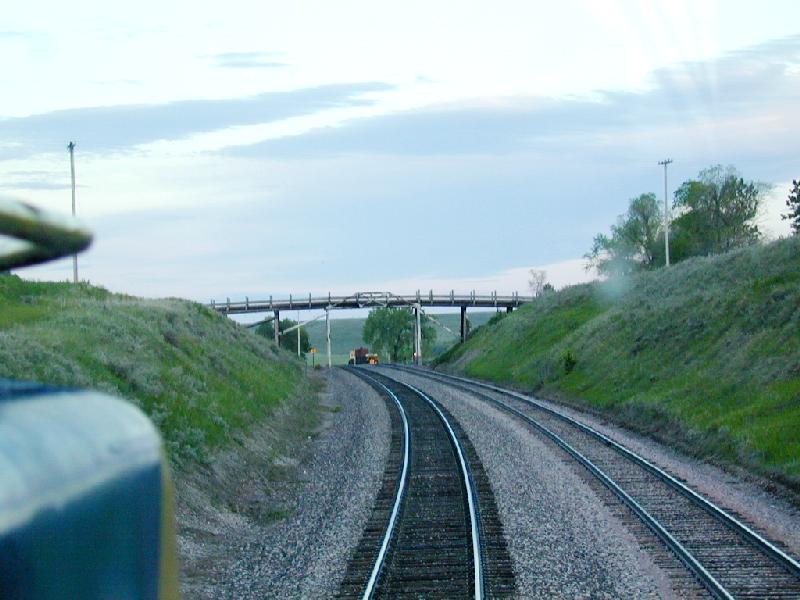 Return to previous Tales
---
---