---
Tales From The Krug
May 14, 2000
Copyright AA Krug
---
New Bridge

Today's first photo is a shot from the cab of C44 BNSF 966.
It shows new concrete half-spans for a small bridge replacement project a few miles west of Ranchester, WY. The bridge is just beyond the crossing. The old 1920's era concrete spans have already been removed. A temporay wooden deck bridge has replaced these old spans so that it can be removed and re-installed easily on a daily basis. On weekdays new steel pilings are being driven to support the new spans. New concrete pre-cast abutments, pier caps, and other bridge parts are staged in gondolas at Parkman 4 miles west of here where the pile driver also spends the nights. The green flag seen in the distance signals the end of a temporary 25 mph slow order.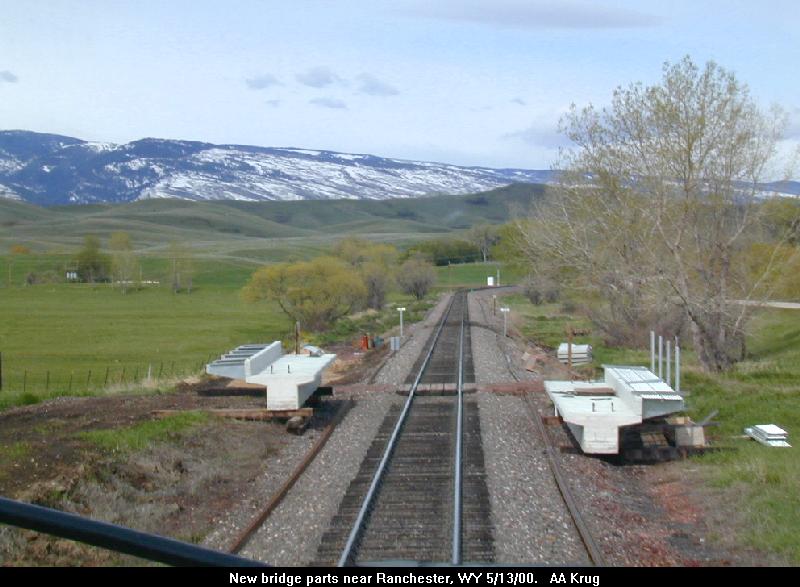 Boeing Jetliners

The next two are a couple of photos of the two Boeing 737s fuselages and a cockpit section that were on the headend of my train, P-KCMSSE on 5/13/00. These fuselages pass through on almost a daily basis. Usually 1 to 3 on a train but I have had as many as 6 on one train.
How do you tell what model of 737 these are? All the markings simply say "Boeing 737" or "Next Generation 737". I did notice that the first plane has 2 doors over the wing while the second plane has only one.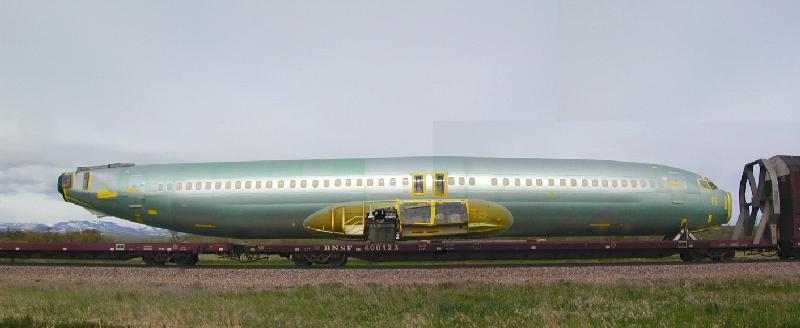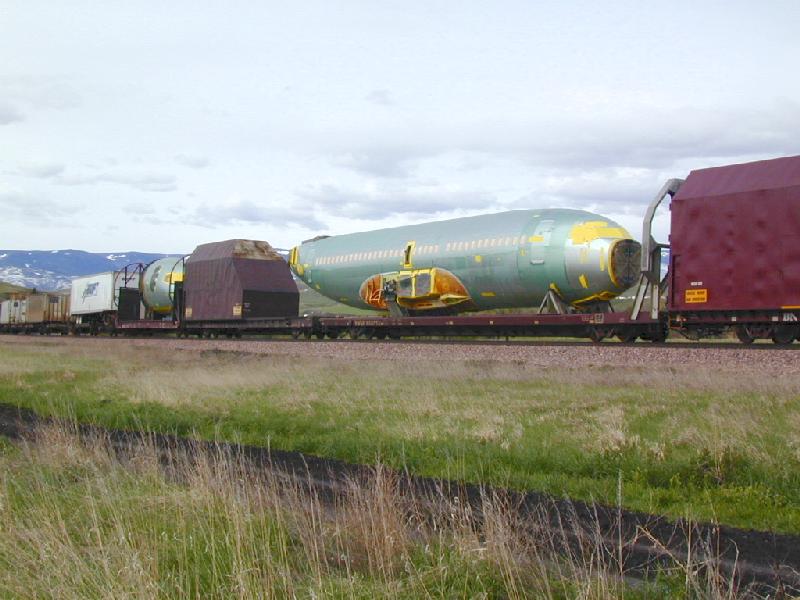 Under Desktop

Ever wonder what is _under_ the desktop controls? No. Well here it is anyway. This picture is looking up under the desk at the underside of the Reverser and Throttle/dynamic brake handles. Now you can see why there is such limited knee room under loco desks. The engineer's handles are connected by long rods to various cam switches. On the right is the underside of the airbrake.
Someone had removed the protective cover panel from this unit. Not very safe since it allows an engineer's knees and hands to contact energized electrical circuits under here. This is the ATSF 648.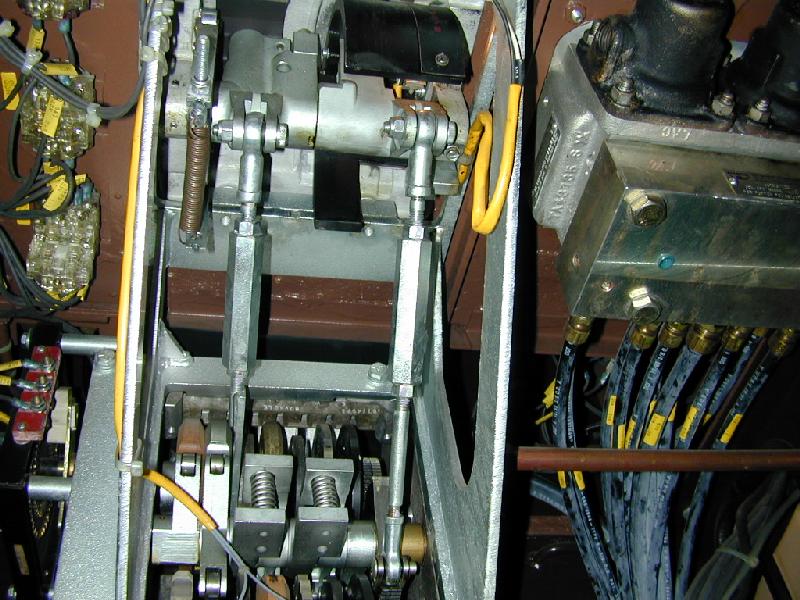 Night Coal

It is 3am at Lodge Grass, MT as a westbound coal train slides into the siding to clear for my eastbound grain empty and a coal empty behind me. The screens are on SD70MAC, BN 9637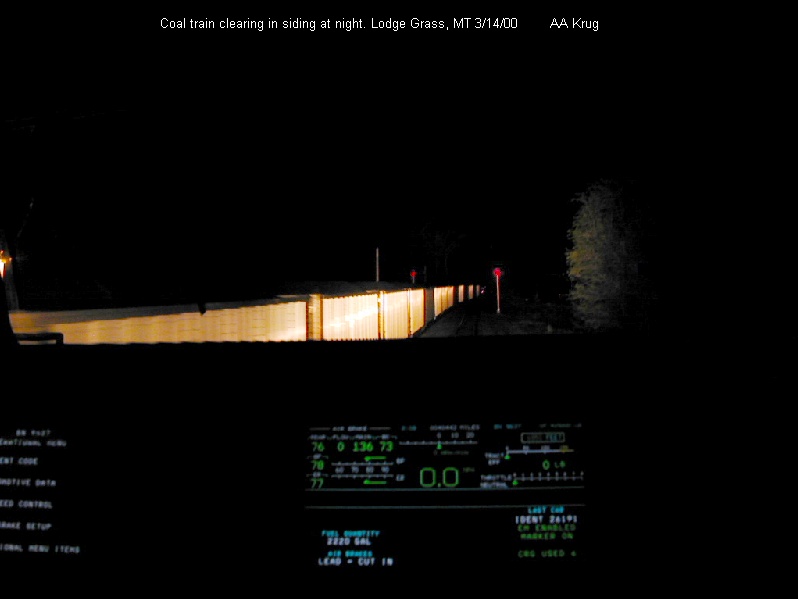 ---
---