---
Tales From The Krug
Apr 7, 2000
Copyright AA Krug
---
Not much this week, I am too busy working on a cab study of various models
This first photo is a night shot of Laurel roundhouse/servicing area.
I had just finished my run on the M-LINLAU and brought the power to the house. It was BNSF 8627-BNSF6344-BNSF 4382-BNSF 6359, a B40, SD40-2, C44, and SD40-2. I stepped off the yellow B40 8627 on the right of the photo and while waiting a few seconds for the van I snapped this shot.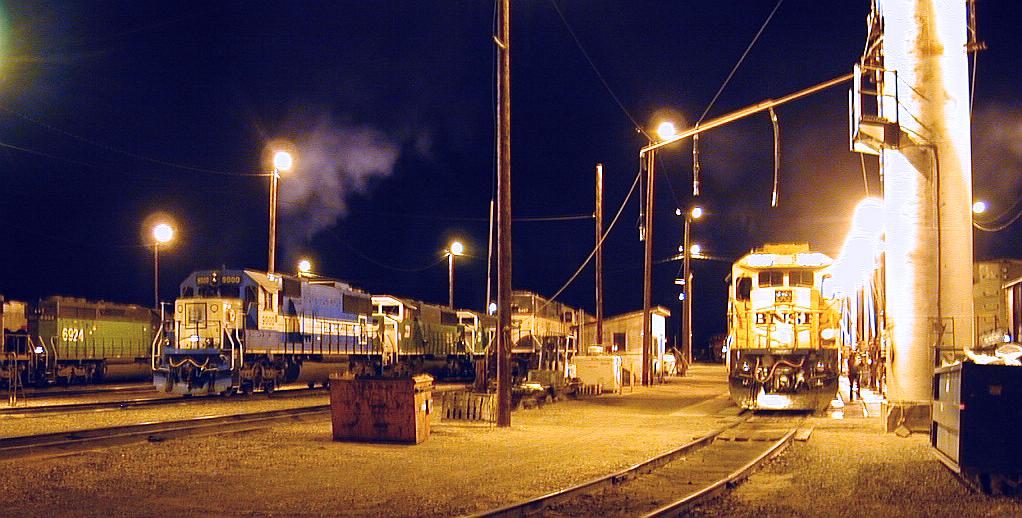 I have always wanted to get a picture where you crossover between units looking down at the knuckles and with the blurred track whizzing by underneath. Unfortunately it would be difficult because of the bouncing. Although I regularly cross over between units at speed and get to see this view, taking a picture of it would be too dangerous due to the need to hold on tightly and keep your balance. So this stationary pic is the best I can do. SD70MACs BN 9550 and BNSF 8800.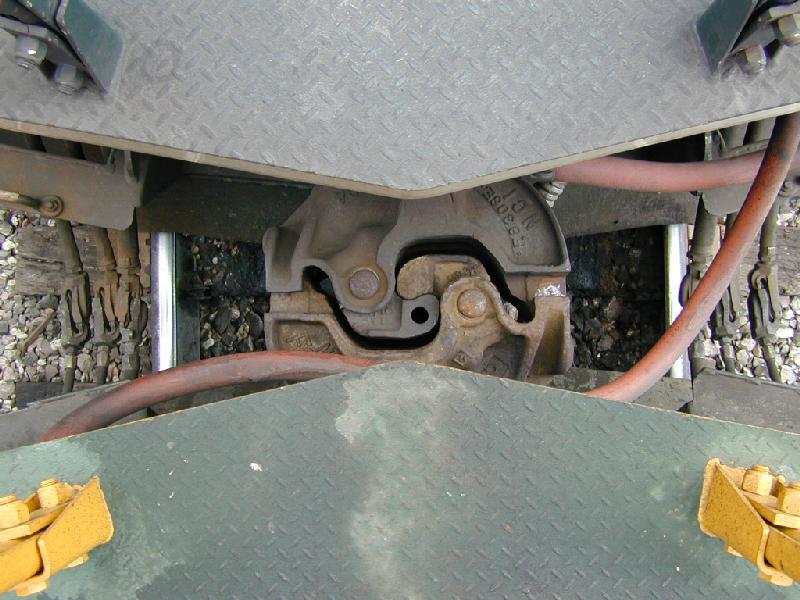 I am "in the hole" again at Aberdeen, MT on the P-PTLKCM (Portland-Kansas City) with ATSF C44 652 leading the BNSF C44 4504 late on a March afternoon. It is fairly warm but quite windy so I am hiding out of the wind next to a couple of woodchip cars. I have already met the H-KCKPAS and hard on its heels is this 126 car coal train. A 3rd MAC is on the rear as DPU.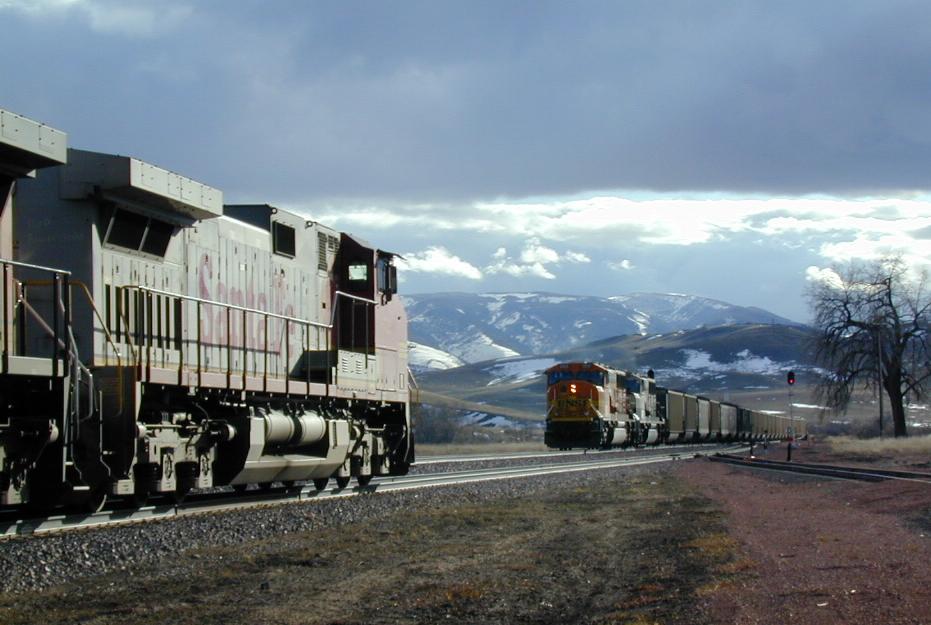 Finally, Do you think all GE C44s are created equal?
Hardly. Variations abound inside and out between units of different groups. Witness the steps on each of my two units at Aberdeen, MT.
It is 5 verses 6 on ATSF C44 652 and BNSF C44 4504. This old man votes for the newer 6 step model.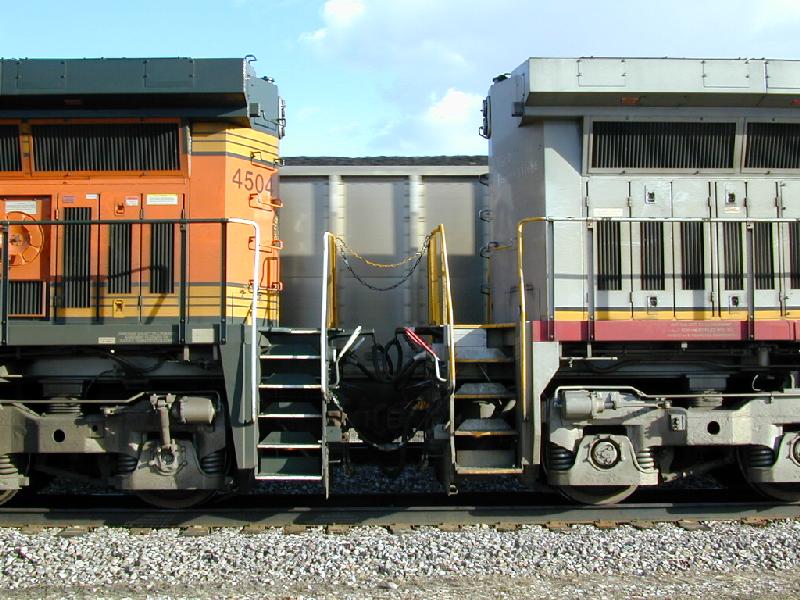 ---