---
Tales From The Krug
Mar 1, 2000
Copyright AA Krug


Deadheading on a coal train account of a blizzard. I tried to get several shots of meets along the way but I could not keep the snow off the windshield long enough. It was blowing about 40 mph and snowing hard plus we were moving at 50 mph at every meet kicking up so much snow that visibility was nil from the 2nd or 3rd unit. So none of those pics worked.

It finally abated enough for a few moments to get this shot of the 2nd unit (UP-SD90/43) taken from the 3rd unit (BN-SD70MAC) . Not much of a photo but hey you take what you can get. Note the great visibility ahead. There is a lead SD70MAC up there somewhere ahead of the UP SD90!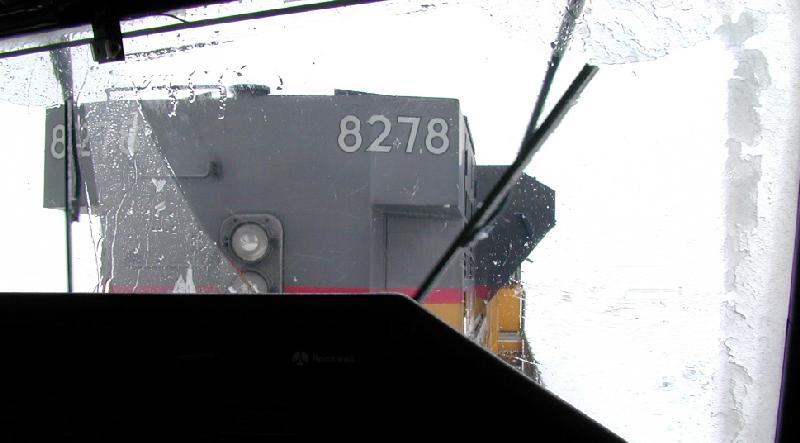 About 80 miles further west we ran out of the blizzard area. Unfortunately it was getting late and there was heavy overcast making it quite dark. I tried my best but it was really lousey light. I had to lighten all these pics with sofware. You think your loco is riding really smooth until you try taking photos in dim light. Then you find out just how bouncy they really are and how diffficult it is to hold a camera steady while moving at track speed.
This shot is from hanging out the conductor's window of the SD90 as we approach the crossovers at Huntley. Huntley is the jct of the ex-CB&Q Lincoln line and the NP mainline. The train is on the BNSF (CB&Q) about to enter the MRL (BN/NP) siding and then immediately crossover to the main. Track at right is NP main to Minneapolis. Track ahead is NP main to Pacific northwest. Signal is diverging clear.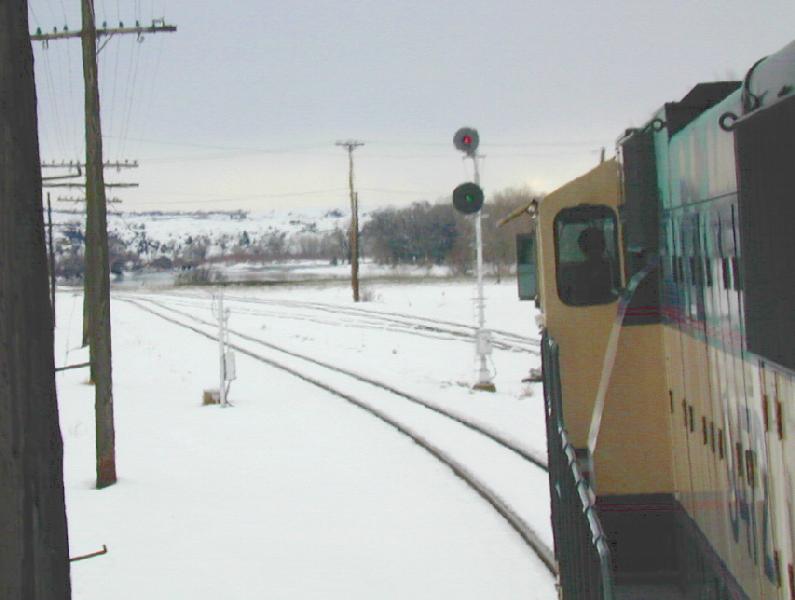 Next two are looking from the 2nd unit (SD90) forward and backward along the Yellowstone River. A permanent 50 mph speed restriction is in effect for 5 miles along these bluffs. There were 4 Bald Eagles standing in the river just around that next curve. Three of them took off but one stayed. I managed to get a quick grab shot of him standing in the water (not shown).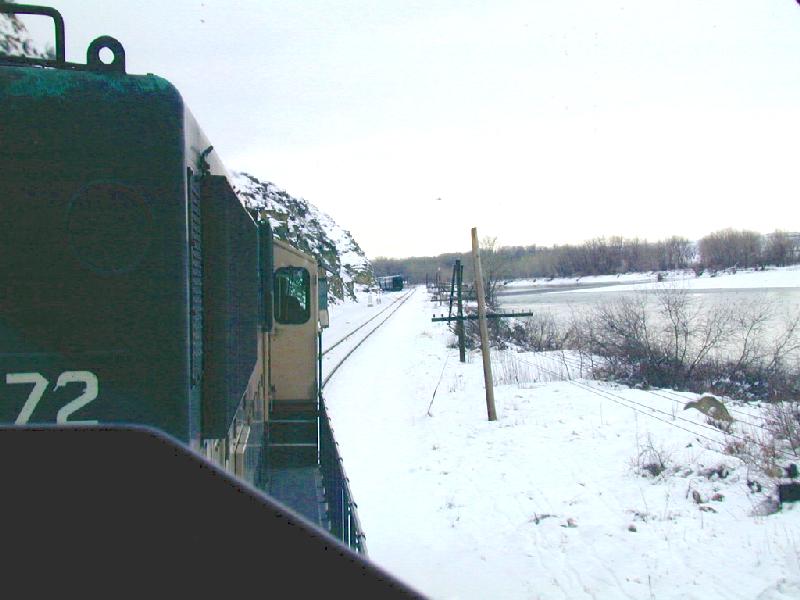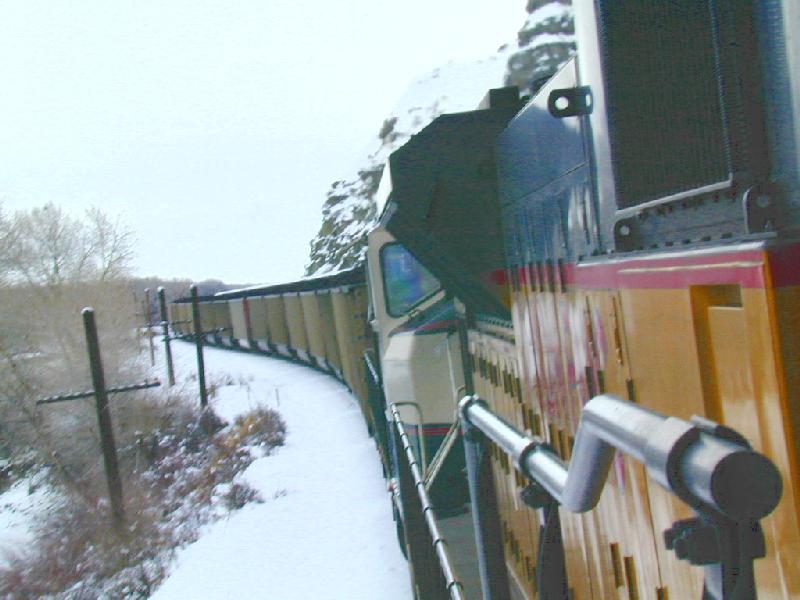 Approaching the bridge at East Billings where the MRL/BN/NP crosses the Yellowstone River. Max speed through the S curve approaches and the bridge is 40mph.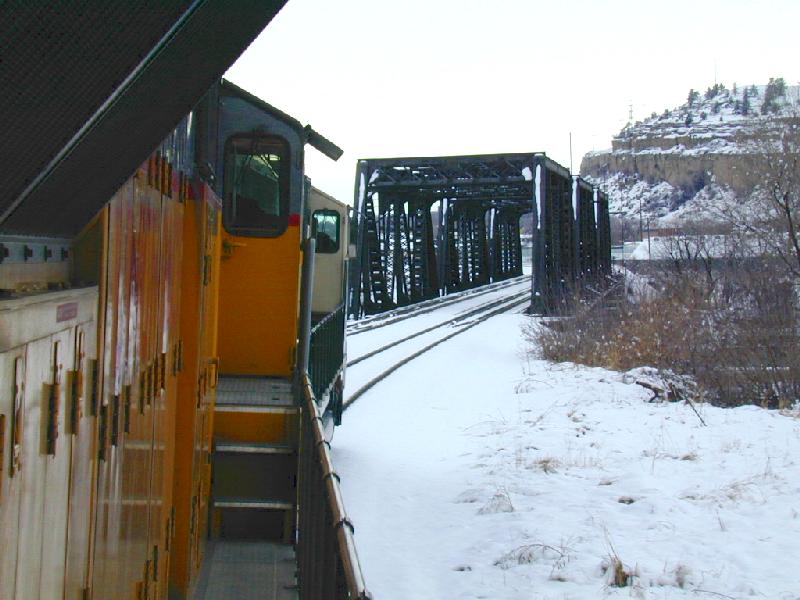 ---