---
Tales From The Krug
Jan 1, 2000
Copyright AA Krug
---
C30-7 Shadow

Engineer's view of the shadow of a GE C30-7 at 50mph as cast by the morning sun upon a field of wheat stubble. "With smoke" as they say in the toy train ads.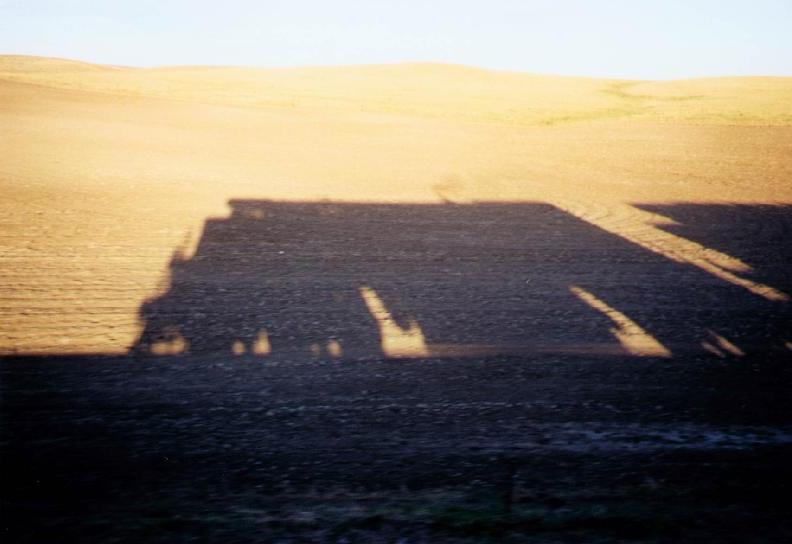 Aberdeen, Montana

The view from the cab of a C30-7 leading a train of coal empties through Aberdeen, Montana.
Forward view.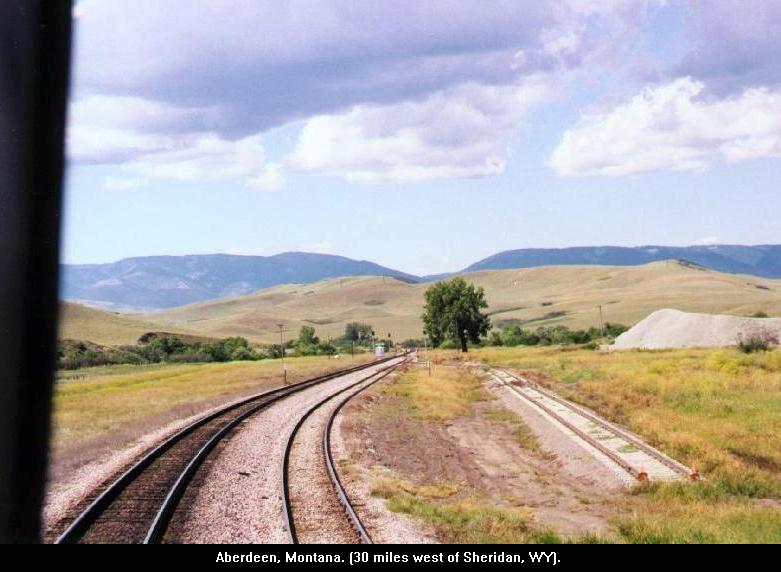 Rearward view.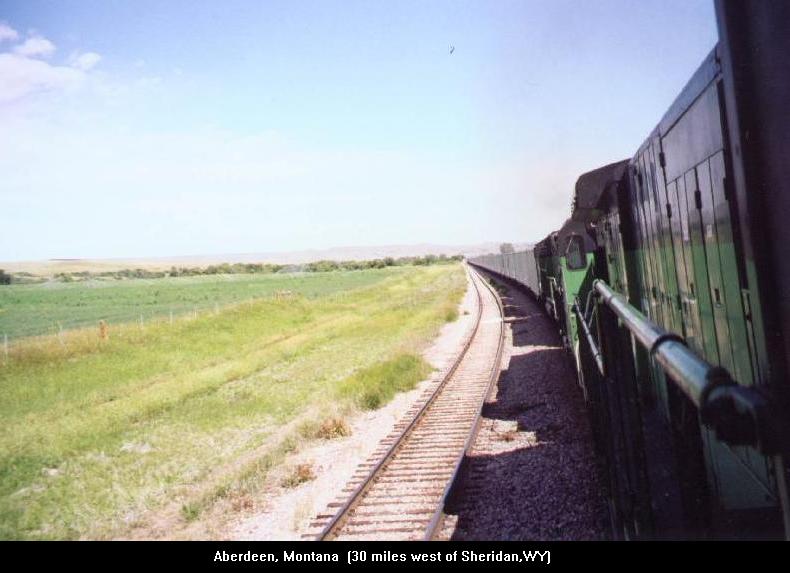 Sheridan Helpers

Sheridan is home to 4, sometimes 5, sets of helpers. Each set is comprised of two SD40-2s spliced by a fuel tender. Here are three different views of the helpers.
Parked in the roundhouse with extra fuel tenders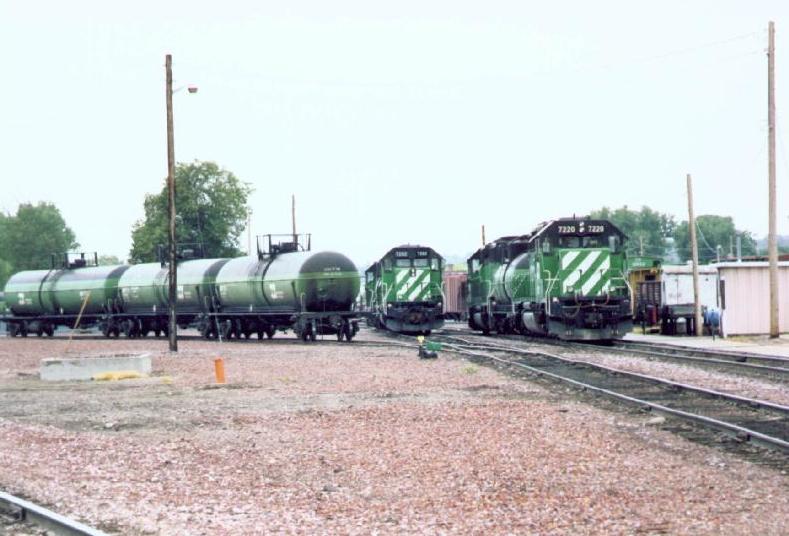 On the rear of a coal train entering Sheridan Yard as seen from the SW1500 Sheridan switch engine on the mainline.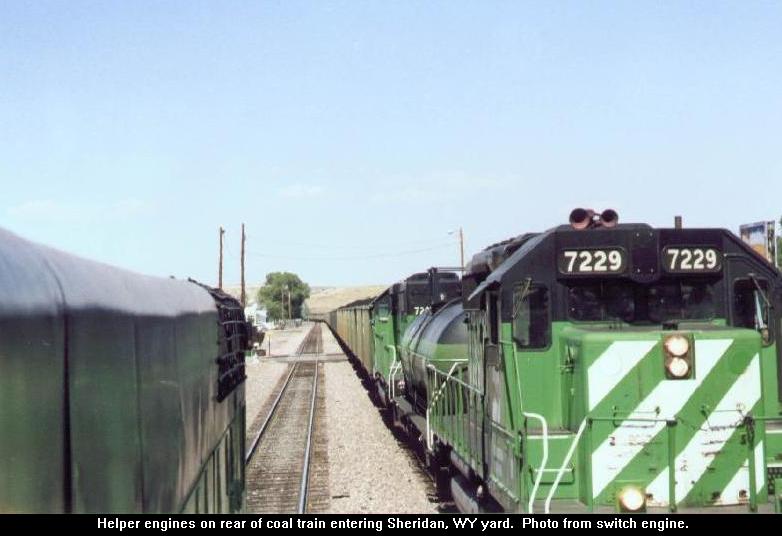 On the turntable.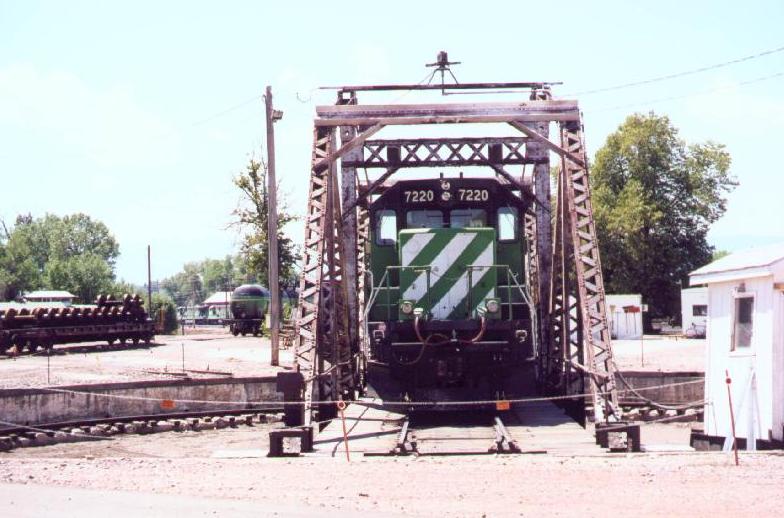 Trough Train

BN's Trough Train at Anita, Montana.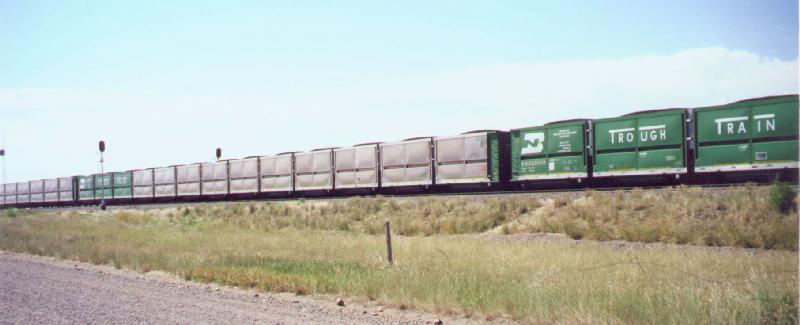 ---