---
Tales From The Krug
June 9, 2004
Copyright AA Krug
---
Business Train

For three days in June the BNSF ran a short business train bewteen Gillette, Wyoming and Sheridan, Wyoming. It consisted of a new GEVO locomotive, a power car, and theatre dome car "Glacier View".

Perched on top of a hill I took these two photos as the train rolled through the yard.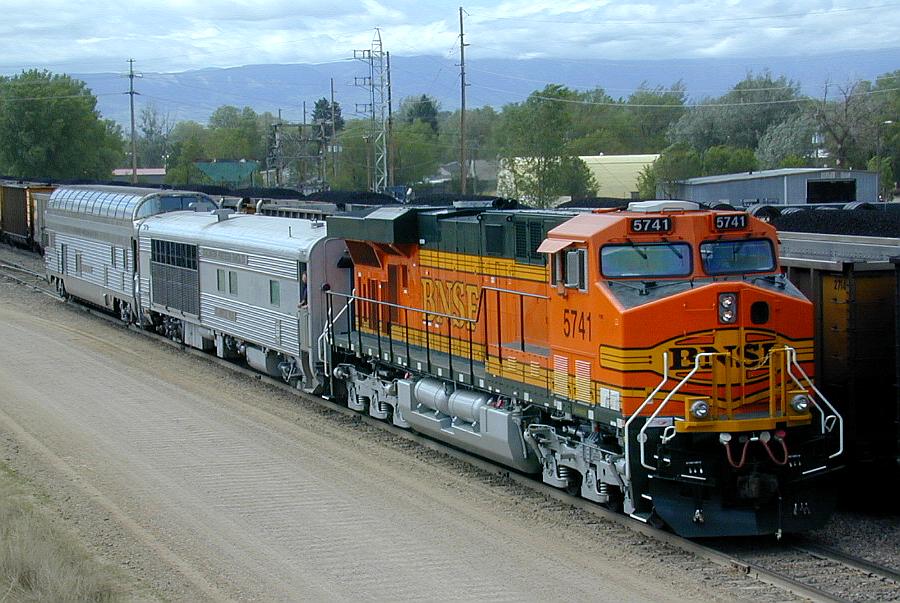 The train carried Powder River Basin coal mine managers, officers, financiers, and their families. Each day the train would pull through Sheridan yard to the depot at the west end where the passengers would detrain.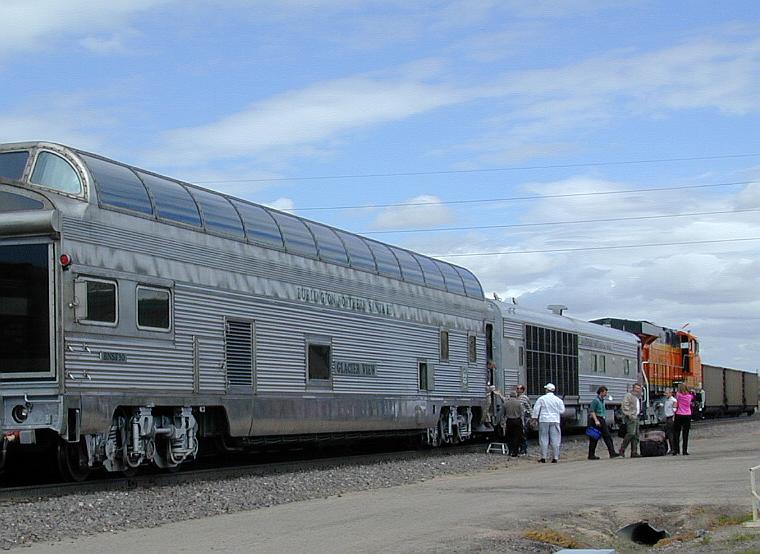 When all the passengers were off, the train would back up into the yard. The locomotive was cut off the train and it was taken to the roundhouse to be turned on the turntable for the return trip.

The big GEVO unit is a tight squeeze on Sheridan's truss type turntable.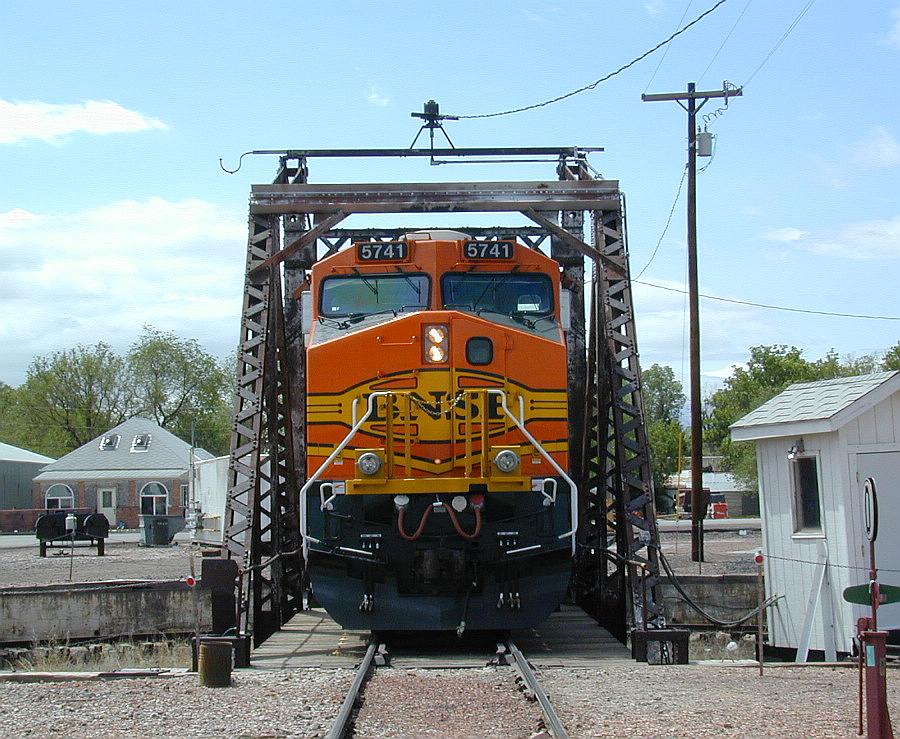 Here we see the conductor going for a fun ride on the merry-go-round.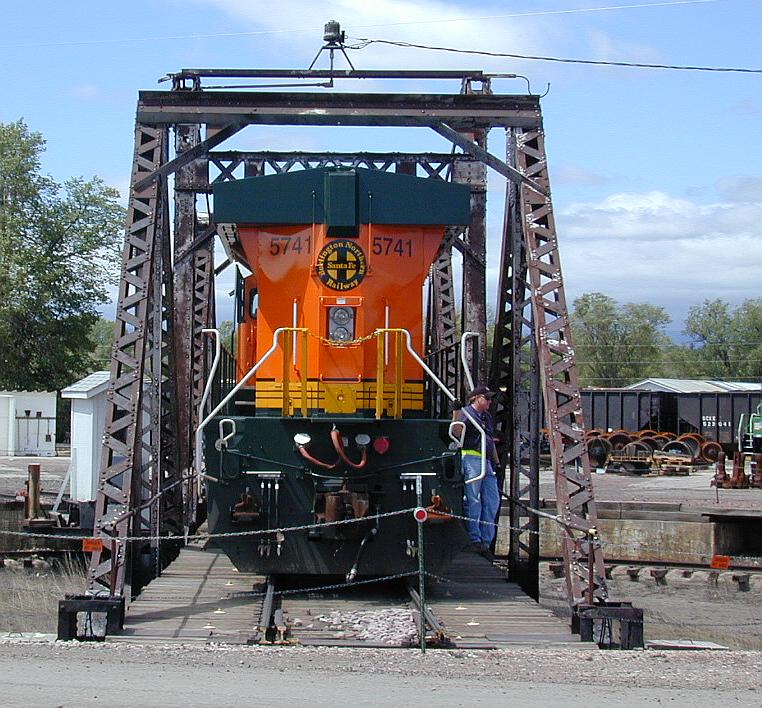 ---
Created 10-17-2004
Updated 10-17-2004