---
Tales From The Krug
March 20, 2004
Copyright AA Krug
---
Replacing a bad axle

Sheridan roundhouse on a cold grey March day. Another SD60 needs an axle replaced. A traction motor support bearing was running hot so the assembly needs to be removed before the loco can be transported for repairs. I've shown this before on an OWY SD60, this time it is a BN SD60M. How come this never happens in good light?

The Sheridan carmen's truck unloads the dummy replacement axle as R.J. Corman "Cats" prepare to lift the rear end of the 9207.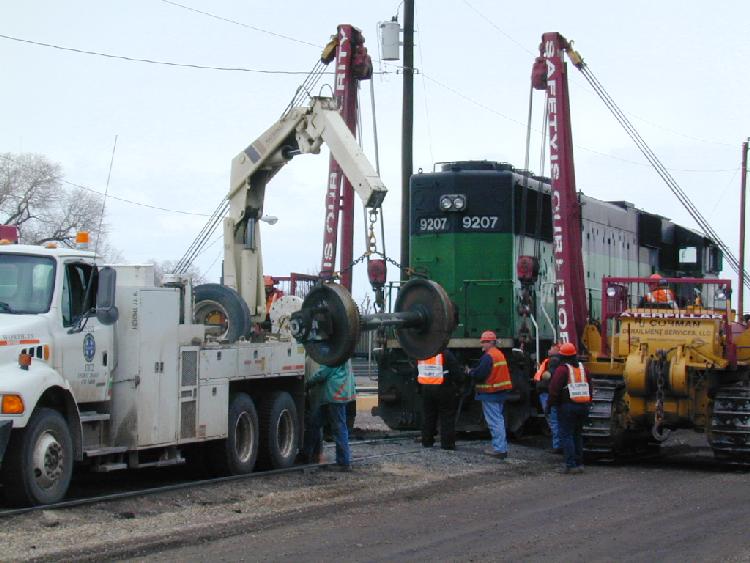 The "Cats" have hoisted the 9207.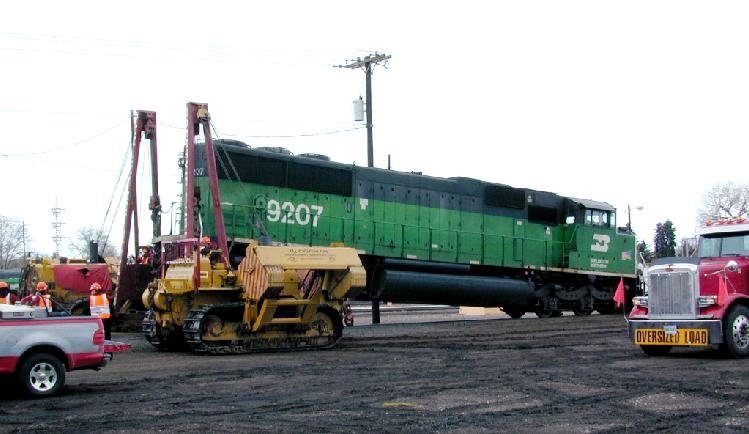 Men braver than me are working under the suspended 210 ton 9207 disconnecting the traction motor cables so the offending axle can be rolled out from under the loco.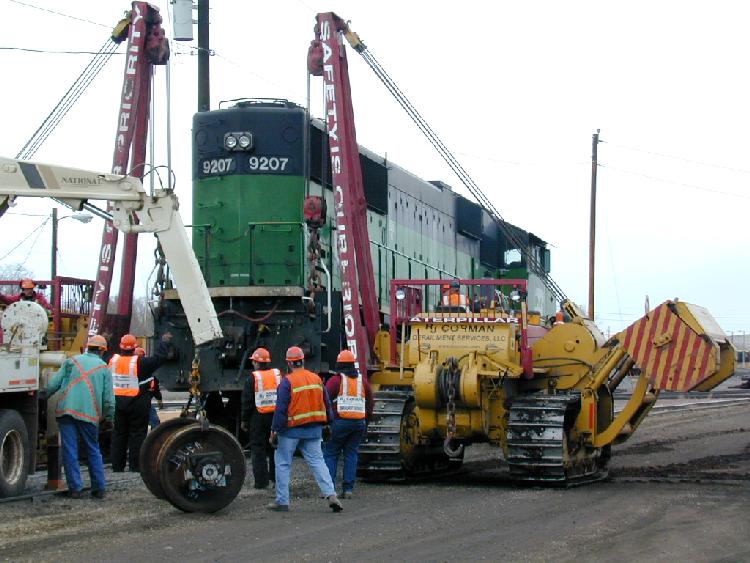 The bad order axle and traction motor have been removed. Notice that the front snowplow has been jammed down onto the rail and slightly bent.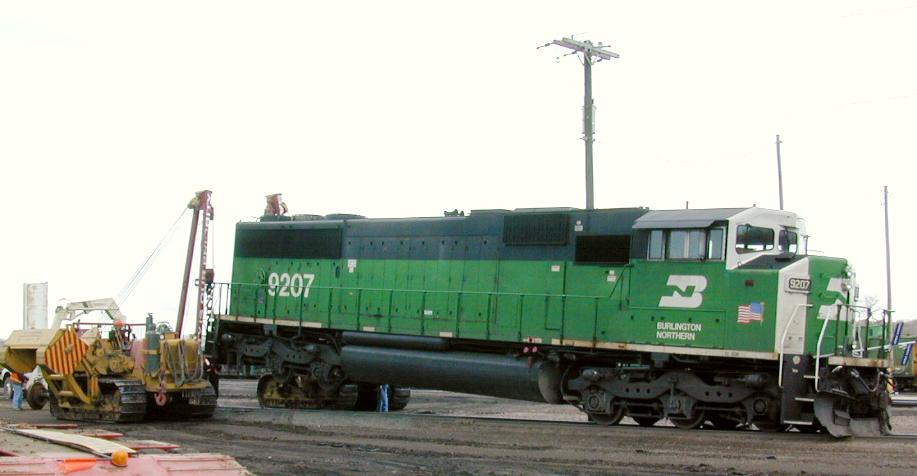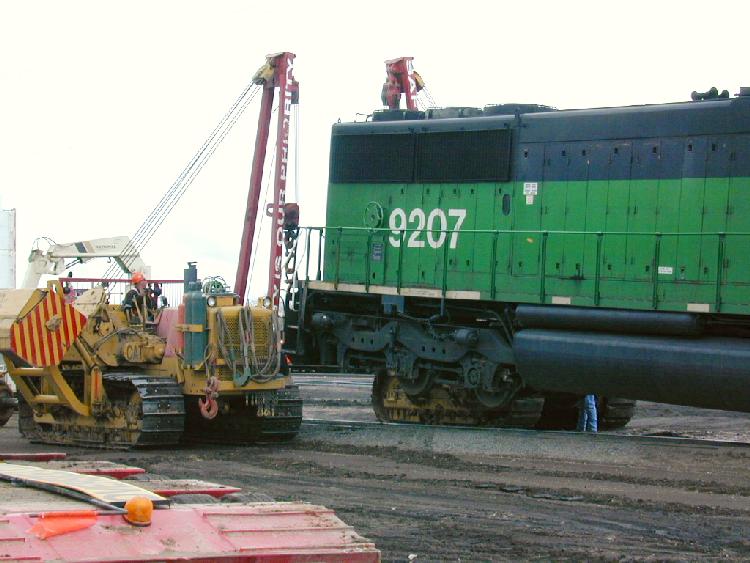 The bad order axle and wheelset with its attached traction motor is seen in the foreground while men roll the dummy replacement axle into position under the loco. The loco will then be lowered onto the axle. Later the 9207 will be picked up by a coal train and forwarded dead in consist to Glendive, Montana. There it will get a new axle/wheelset and traction motor.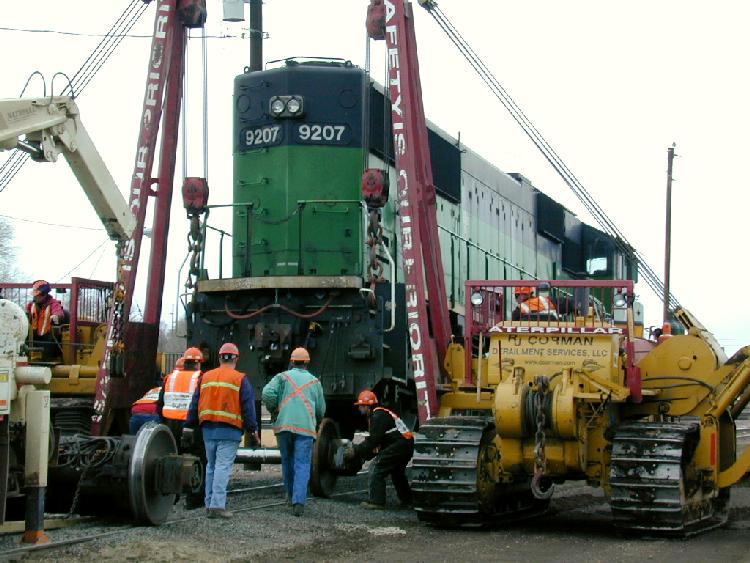 ---
Created 03-20-04
Updated 10-17-2004